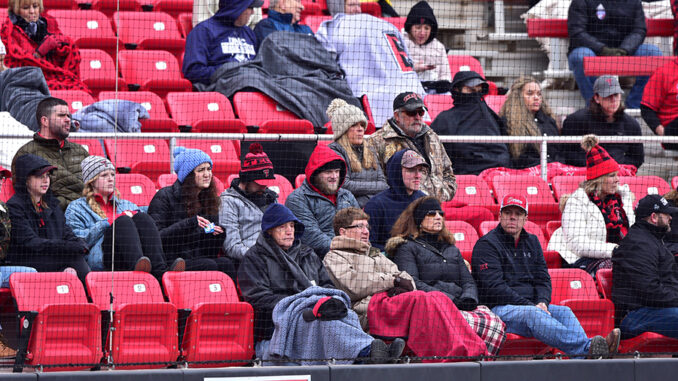 Was it too cold and wet to play baseball in Lubbock Friday?
Yep.
Did they play anyways?
Yep.
Don't hold it against us in Raiderland, but they didn't need to play Friday. We look at that plus a nice 5-1 win for Texas Tech Baseball as well as a look at Tech hoops going to the weekend.
Watch the video, get your comments in and then share it with your friends.
If you work for Texas Tech and are mad at our take on playing the game… please take a number and call us Monday!