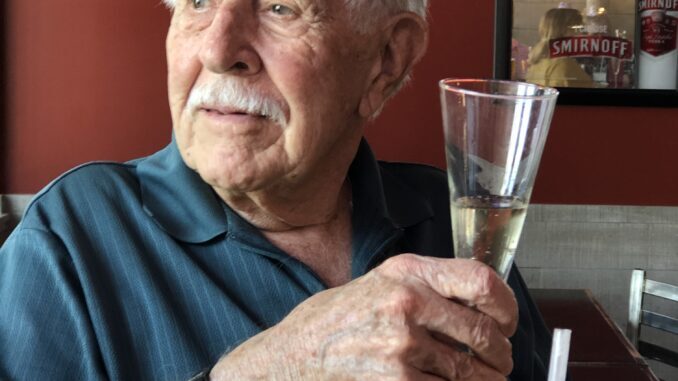 The Queen: A Brief Tribute

It may have to do with all the pomp and circumstance, pageantry, or the ever-so-precisely choreographed performances of thousands of dignitaries, royalty, military or even the finely measured movements of he casket itself. It may represent, in part, the loyalty – to a point – of the islands' gaelic/celtic inhabitants. It is surely a majestic representation, in encapsulated form, of the empire's thousand-year history, on display for all the world to ponder and reflect. Warts and all, miscreants galore among the royalty, who now parade in the most garishly overblown uniforms, as if to disguise their lifetimes of malfeasance, while cloaking it in bird-of-paradise masquerade of the highly overrated nobility which they represent.

But at the heart of this weeks-long farewell to the world's longest-reigning monarch, is a sentiment among the people viewing this elegant funeral week that we don't much see elsewhere in these times of divisiveness in an increasingly turbulent world. It is the pure love and lofty respect in which the people of the British Commonwealth have held their beloved Queen Elizabeth for these seventy-five years since her ascendancy to the throne. They have placed enough flowers at Westminster Abbey and other near-holy sites to purify the air of London for the next several weeks. They have wept unashamedly as her casket was tenderly carried toward its place of final repose. The display of loyalty, affection, and dedication to the future of their islands has been on display for the whole world to ponder in these times of discord.

Queen Elizabeth II has set standards of elegance without ostentation, forbearance without rage, and more than tolerance: She has shown the way toward total acceptance of all whom the empire once ruled in iron-fisted lust for ever-more power. While acknowledging the many and egregious excesses of that empire, she presided over its dissolution, and its former subjects were freed to pursue their own futures. And a note to all who lust for empire: The former British Empire, as it loosed the bonds holding her former colonies, ensured that they were all left with efficient civil services and workable governments. Can any other colonial power make a similar claim? One is invited to look at the ongoing governmental chaos in South America, thanks to the Spanish, and French Equatorial Africa, which continues ungovernable while its subjects are slaughtered by bandit-like militias.

And through it all, the British have remained our friends, although not without periodic tensions. We'll always have our differences. As Winston Churchill once remarked, "The United States and Great Britain are two countries separated by a common language." And during World War II, when our military forces were garrisoned in the Islands by the millions, the Brits themselves often tired of our presence. They were known to sarcastically say that "Those Yanks are overpaid, oversexed, and over here."
But the beloved Elizabeth has steered her country carefully through the rocky shoals with great forbearance and courage. She has been a great leader, understated while dauntless, loving while fiercely guarding her land. Eternal rest and peace to you, Gentle Sovereign. There have been few like you, and fewer yet are likely to follow.

George Thatcher September 2022
George is an American Bad Ass. He grew up in Jersey, flew B-52s in Vietnam, taught English, Spanish and other languages to children around the world, makes his own salsa, has been known to enjoy a beer or two and has called Lubbock home for a few years, just to entertain the locals. Welcome to Raiderland, Major. We are going to feature some of his writings going forward. Some new, some old. Some rhyme, some don't. When it comes to George, there's no box. So… enjoy our friend and enjoy his writings! – Hyatt