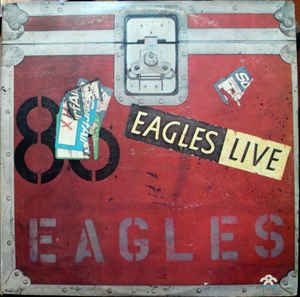 Brought to you in part by Payne, Powell & Truitt Law Group.

5 Things We Know On A Sunday
I used to think that as a media-type, I needed to be loved by the audience, listeners, readers. I was wrong. Today I'd much rather be respected and even moderately admired. I figure y'all got family and dogs you can love. Some folks can hate me, but still respect where I come from and what my motivations are. I'll take that.
Saw where Phylis George passed away Saturday at the age of 70. She was a part of my Sunday's growing up. It was church and then hurry home for The Tom Landry Show and then The NFL Today on CBS with Brent Musburger, Phyllis George, Irv Cross and Jimmy The Greek. It never crossed my young mind that there Shouldn't be a woman on the set talking about football. That she was a Dallas Cowboys fan was a bonus back then. Rest well, Phyllis. Thanks for being a role model and an inspiration to many an aspiring journalist. I miss compelling pre-game shows. . .
Top 3 Eagles Songs All-Time: 3. Hotel California. 2. Seven Bridges Road. 1. Life In The Fast Lane. (Just missing the cut: New Kid In Town, Lyin' Eyes, All Night Long)
Texas Tech will host Alabama State September 12, 2020 and there will be about 47,000 to 50,000 fans at Jones Stadium. By that time there will be no reason not to go to a game in Lubbock. Or most places for that matter. . .
Fact. Guys who never pay attention to what they wear or how they dress will argue with great ferocity and passion about sports uniforms. I am guilty as charged.
Hyatt