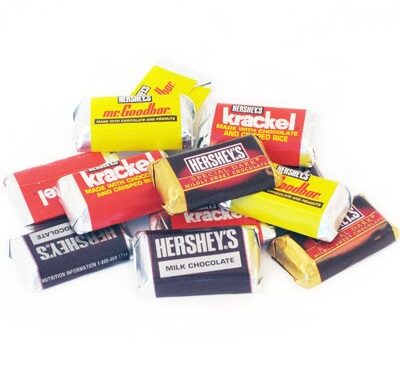 5 Things We Know On A Sunday
There should be a perfume that smells like gentle rain on a cool day on pine trees. Any man worth his salt would buy that for his wife to wear.
Random memory. I would go to the corner gas station as a kid in elementary school, buy a 20 cent bottle of Coke and then steal several sugar cubes from the coffee set-up next to the Coke machine. Imperial sugar cubes if I recall correctly. I wonder if they ever knew why they ran out of sugar cubes so quickly. . .
Top 3 Hershey's Miniature Chocolates: 1. Mr. Goodbar 2. Krackel 3. Dark Chocolate.
Get rid of mandatory testing and make reading "Where The Red Fern Grows" in elementary school and any Dave Ramsey or Larry Winget book in high school Mandatory and Texas students will be much better off than they are today. . .
Frosty The Snowman plus any and all sequels are the worst TV Christmas Specials ever. Average song, horrible TV shows. There's only so much you can do with that song and it ain't a 30-minute animated show.
Hyatt