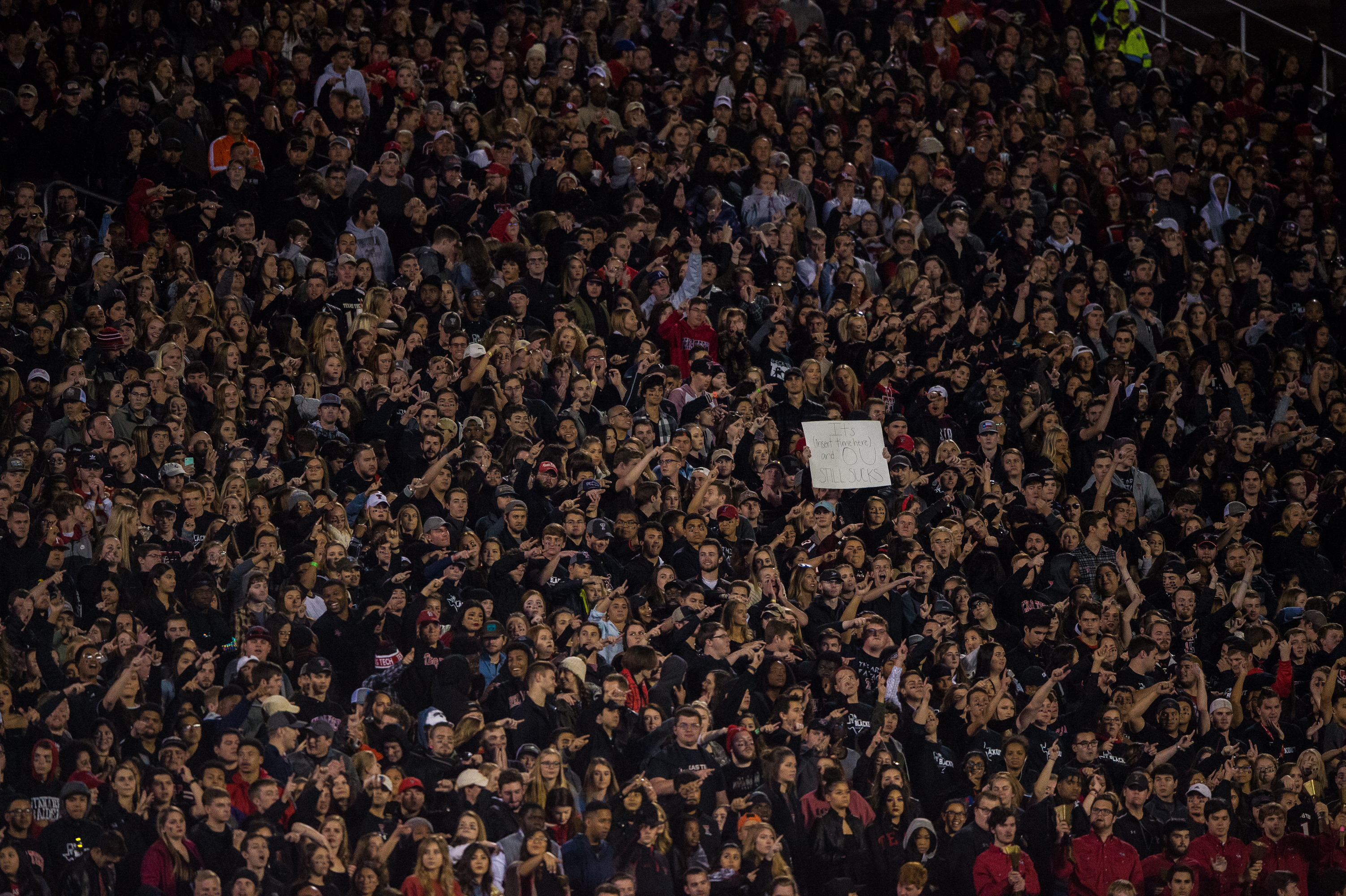 Here we are just hours away from the 2019 Texas Tech football season beginning and I am more excited than I have been in recent years.
It's not because of head coach Matt Wells making his coaching debut. It's not even because of a healthy Alan Bowman returning under center or watching the human highlight reel TJ Vasher (OK maybe a little bit because of Vasher. The dude is awesome).
No, the reason I am excited is that for the first time since I was a freshman at Tech 18 years ago, I have no expectations when I walk into The Jones this afternoon.
Zero. Zilch. Nada.
See I grew up in Arlington around the Dallas Cowboys and other pro sports teams. I knew very little about Tech outside of a few stories about Mike Leach, Kingsbury, Spike and the Zach Thomas game. So I was just pumped to see a Tech game this first time as a freshman and be in the stadium that day. I wasn't trying to predict the season or where the Red Raiders would finish and how many games they would win. And because of that, I will get to enjoy college football to the fullest today, just like I did then.
Fans – and especially college football fans – have become synonymous with having overzealous and unrealistic expectations. It's like it is part of our nature. The slightest bit of news or change means – "Oh! This is our year. This is different!"
New head coach – "Oh we will be so good."
New defensive coordinator – "He knows exactly how to build a better defense."
Beer sales in stadium – "OH!!" Just oh. This is actually fantastic news.
How The Dallas Morning News predicted Tech to go 9-3 this season based on new coaches, a returning QB and when no media members has watched more than maybe 15-30 minutes of selected preseason practice time is beyond me. I am not going to even act like that is possible. I mean, what could they possibly have to go on? It just seems silly.
My point is, we tend to ruin our favorite game on Saturdays in the fall because of unproven expectations. We could walk out today feeling great about the rest of the season. Honestly, Tech should easily cover a -25 spread against Montana State. There is a reason you schedule these games.
But I have a different challenge for every Tech fan today – walk in and expect nothing today. Grab a cold drink of your choice, high five your family and friends and strangers around you at the stadium when great things happen and try not to be a Monday morning QB when it doesn't work out.
It's a new era of Texas Tech football. Literally anything is possible – good or bad. But we all can get more out of today by just enjoying the pageantry of college football today and following the ole' coach cliché – just take it one game at a time.
-TC