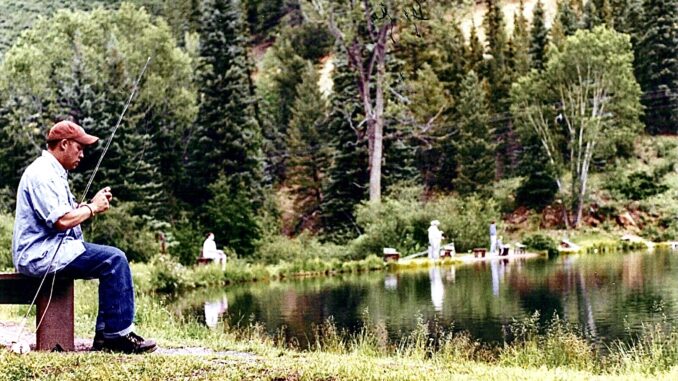 Forgive me if you will for taking a night off from our normal Daily Broadcast video. Don't worry, we'll be back Tuesday with everything you want to talk about regarding Texas Tech, Big 12 and much more.
Tonight, I want to share a little bit about my brother, Matt Hyatt.
Matt passed away this day in 2015.
Hardly a day goes by I don't think of him or some of our exploits and whatnot. He was a piece of work.
So, tonight, I felt like I'd post a few things I've written about Matt over the last few years. It will give you only a glimpse of the person he was. But, if I can give you just a hint of Matt, I'll be happy. . .
Matt…
You never liked me talking about you on the air… so you'll just have to deal with this tonight. #HailState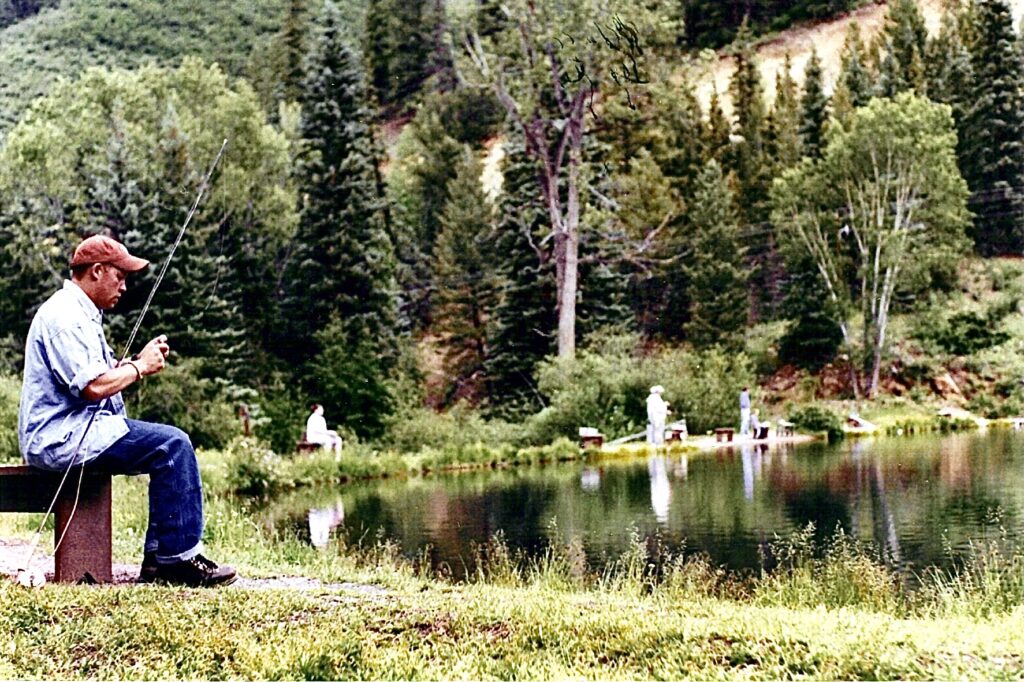 Originally written in 2016.
I've been an only child for 365 days, for the first time since before I was 5 years old. . . .
It's hard to believe it has been a year since Matthew Hyatt up and died on us.
On one hand it seems like it's been forever. On the other it seems as fresh as the dew in the morning, a smell that never escapes you and that constantly recalls you back to another time or another place.
I haven't heard my brother's voice in over a year now. I swear though that I've talked to him over the last year more than ever before. Sometimes he listens. Sometimes he talks.
I've reconciled myself to the idea that there were things unsaid, things undone and things that can't be tidy'ed up in this life-time with his sudden passing. I don't like it, but God never asked me what I wanted or liked. He only asked me if I'd trust Him.
I do.
That said, I think often of the day when we can finish conversations left dangling, when we can catch fish left uncaught, when we can argue about things not worth arguing about and when we can just sit again by a small lake where a trout eases its way to the surface and leaves a slight ripple of water and we both look at each other wondering who can get their fly to the fish first . . . I long for that day…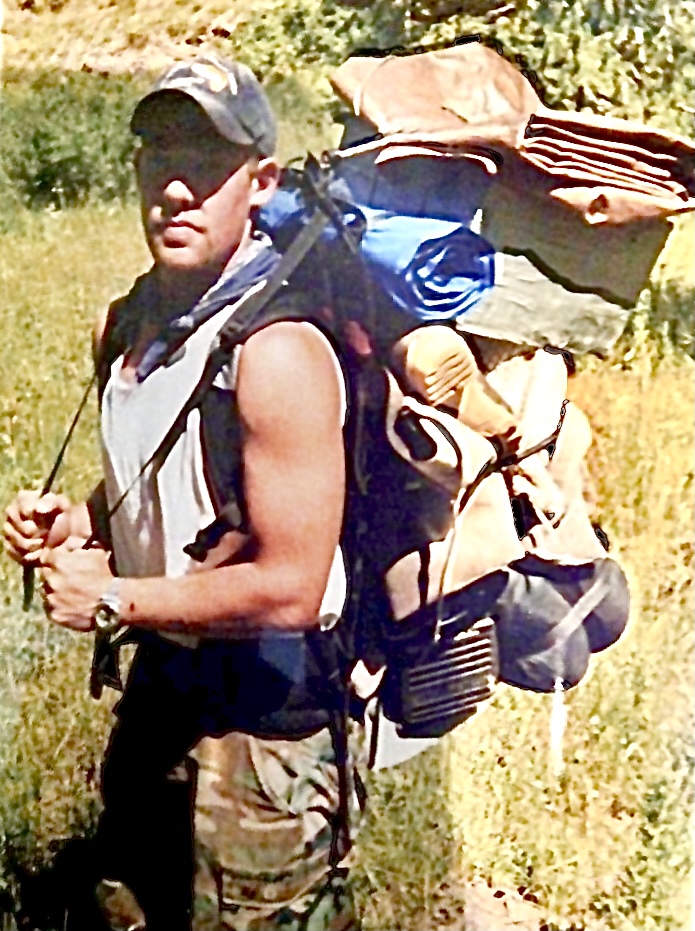 Originally written in 2017
Matthew Hyatt was always moving on . . .
From the time he was a kid, Matt was seeking another adventure. There was always another river in the next valley over. There was always another lake we could hike to.
Matt struck out for Mississippi State out of high school. He headed to Wyoming after that, then Arizona, and Idaho and Oregon and Washington and then finally Alaska.
He was always going somewhere and for me, for most of his adult life, gone from home.
it made it all the more special when he was back here in West Texas.
I got used to him being gone.
Today marks 720 days since he left on his last adventure. He was never afraid to go. I still feel like, some days, that he's just gone again, looking for another lake or river, a fish uncaught or a sight unseen. I still feel like, some days, that he'll come back.
I know he won't though, and that's OK.
Matt finally found that perfect valley, that river that never runs too fast and has too many fish in it. He found a place to stay, after years of wandering. He found home.
In July the summer before he passed he made this post on Facebook. It sums up so many things I think.
" Good bye Lubbock. My parents are healed and it's time I pursue my dreams again. I will miss my family and fiends here, but I need to do this. I left 20 years ago for a reason and I came back for a reason. No exact clue where I'm going, I do know where I want to be, but who knows. Moving on and embracing the next adventure… " 
Rest well, Matt. We'll see you when we see you.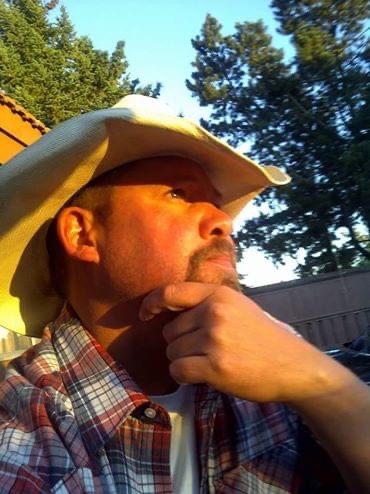 Here's how we remembered Matt in 2016
Matthew Wayne Hyatt LUBBOCK-Matthew Wayne Hyatt lived. In 41 years, Matt did more, achieved more, saw more and experienced more than most do in double that time. Matt passed from this world unto the Heavenly Kingdom on Sunday morning, Nov. 22, 2015, after a brief illness. Born in Amarillo on March 14, 1974, Matt would live in Canyon as a preschooler before moving to Lubbock in 1979. Matt attended Murfee and Whiteside elementary schools, J.T. Hutchinson Jr. High and Coronado High School. At Coronado, Matt excelled in academics and athletics, graduating with honors while being a starting guard on Coronado's first-ever District Championship football team, playing for Butch Henderson in 1991. Matt also played varsity baseball and golf and was active in numerous clubs and organizations. Matt pursued his dreams of working outdoors and fishing in Starkville, Mississippi, graduating with a degree in Fisheries Biology. At MSU Matt was active with his Brothers in Phi Gamma Delta Fraternity. His love and his passion for fishing would next lead him to Laramie, Wyoming; earning a Master's Degree in that same field. As a professional, Matt wrote numerous scientific publications, including a pioneering work on western fisheries as well as working as a professional biologist. His dreams took him from Arizona to Idaho, from Oregon to Eastern Washington and finally to his beloved Alaska. Matt's passion for fishing and outdoors began as a child fishing with his family, grandparents, aunt and uncle and cousin in Red River, N.M., at Tall Pine Resort. He would become a master fly-fisherman, teaching countless others and sharing his dreams and passions with untold numbers of children he met over the years. In addition to fishing, Matt excelled at hunting and archery. Matt loved Chris LeDoux songs and Jerry Jeff Walker tapes and was a huge fan of Texas Country music as well. With no children of his own, Matt was a loving uncle to Reed and took it upon himself to help, love and treat with kindness and respect the children of his family and friends. He could call many kids, his own and they will all miss him. Matt loved dogs and dogs loved him back. From his childhood dog of Candy and later on Bandy and finally his favorite Ceri, they were a constant in his life and a reminder of his kind spirit. Matt is survived by his parents, James Ray and Saundra Hyatt; his brother, Ryan and Tessa Hyatt; and his beloved nephew, Reed. Mere words cannot begin to capture the unique spirit and one-of-a-kind person Matt was. All are invited to celebrate Matt's life at 2 p.m., Monday, Nov. 30, 2015, at Lake Ridge Chapel and Memorial Designers, 6025 82nd St, Lubbock.
So… there ya go. I just wanted to share a little bit of my brother with y'all tonight. He loved Texas Tech, West Texas, Miss. State, Wyoming, Alaska and a cold beer. And dogs. And kids. And fishing.
Thanks for reading.
Hyatt