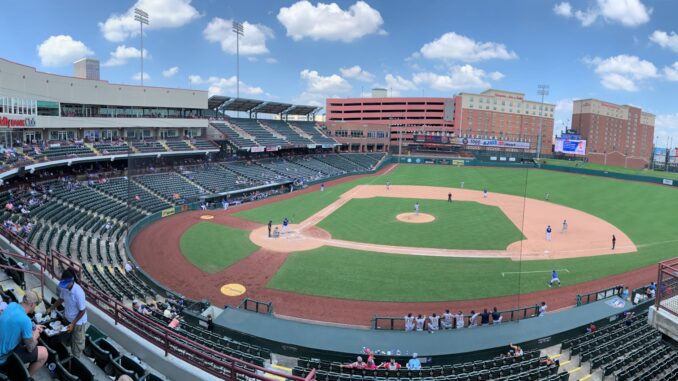 Brought to you in part by Domino's Pizza! You love sports. You love pizza. You love Dominos! Get the app and get some great coupons!
No Video Broadcast tonight. We want to hear from y'all. So, get after it and post your comments and thoughts here. We asked on the radio show ( Talk 1340 in Lubbock and ESPN 960 in San Angelo ) Tuesday these very questions. Give us the MLB Pitcher all-time you'd most like to hit a HR off of and the ballpark you'd want to get your dinger in. That and tell us how you think Texas Tech Baseball does in OKC at the Moderately-Meaningful BIg 12 Tournament. 2-0? You tell us. Mainly, have some fun, comment here on the site, and then share the dog out of this and grow Raiderland. It's what we do!
Oh ya…. for me? I'm taking Nolan Ryan deep at the Polo Grounds. 575 feet worth of Humble Pie served to Nolan. And after I do a slow trot around the bases, I am running like hell out of the stadium so he doesn't dot me next time up!
Hyatt