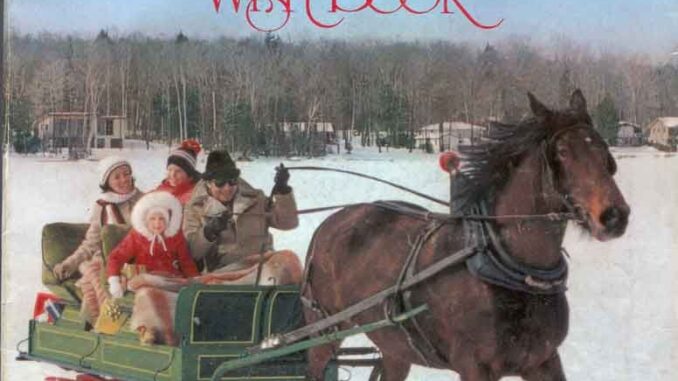 Brought to you in part by The Shropshire Agency in Lubbock. Independent, just like West Texas!

5 Things We Know On A Sunday
There's nothing quite like the joy of getting those Christmas decoration boxes out right after Thanksgiving. Excited to go through and start putting out some holiday cheer. Someone explain to me how lights that worked last year on garland do not work this year on garland. I'm convinced there is a time-code imbedded into some of these lights and they know exactly when to "expire" during the summer while sitting all snug and comfy in storage. I was impressed that my wife even tried to work with a fuse on the strand. She's an optimist. Unaware of how Big Christmas manipulates us all. . .
Jimmy Stewart never made a movie better than "It's A Wonderful Life".
Top 3 Former Lubbock TV Sports Anchors: No.3. David Collier, KAMC-KLBK. No. 2. "Action Al" Wallace, KAMC. No.1 John Appicello, KLBK. For all my fiends over the decades who didn't make the cut, you should have bought me more beer!
If you're of a certain age, this is when – as a child – you began earnestly going through the Sears "Christmas Wish Book". Maybe it was a Dallas Cowboys football uniform complete with helmet or maybe it was really cool electric slot cars. Might have been an Evil Knivel Sky Cycle. If you were really lucky, a brand new electric football game. Either way, that Sears catalog had all of Christmas just sitting there, waiting to be ordered. Somehow, kids jumping on their phone and googling up toys just doesn't seem as cool.
During the month of December, Lubbock should set up a Park-And-Ride outside the city for residents coming into town from Eastern New Mexico and even Muleshoe, to shop. It would be great for all and a fine way to support Public Safety. Set it up over in Shallowater and maybe one in Wolffarth. Have folks park at the high school football stadium and send Citi Buses out there to take them wherever they want to spend their money. Just don't let them drive around Lubbock. Dangerous enough with "experienced" Lubbock drivers. Add in Muleshoe Joe and Portales Pam and it gets downright scary. Spend some money on Public Safety, Mayor Payne! Put in the Park-And-Ride!
Hyatt