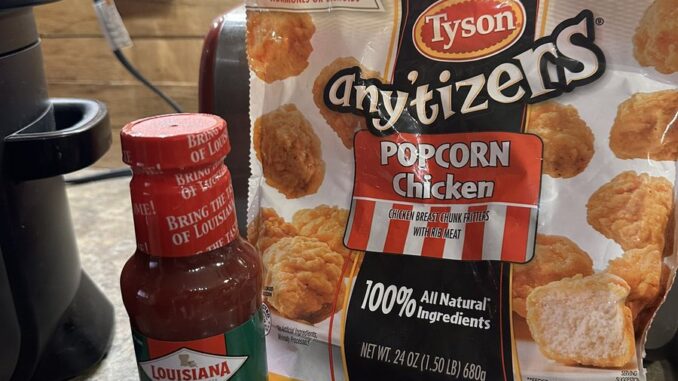 Brought to you in part by the Shropshire Agency in Lubbock. Independent just like West Texans. Give them a call and find out what they can do for you and your business this week. Things are changing rapidly in the insurance world. Have you changed with it? https://shropshireinsurance.com

5 Things We Know On A Sunday
It's Fall. It's about time. We missed you Fall. Feel free to do lots of Fall-Like Things. One of those things is NOT pumpkin spice. Most Overrated "flavor" or "spice" to come along in decades. Do not allow yourself to participate. Get jalapeños or green chilies instead.
There should be someone at the front door of the grocery store asking all men as they enter if they have a shopping list. If not, they're not allowed inside. This would keep me out of a lot of trouble. Even with a list, the nice lady at the front door should ask, "Are you sure? Do you know for sure that's what your wife wants?". Just because it says popcorn chicken and cocktail sauce doesn't always mean you're supposed to get popcorn chicken. This is fact.
Top 3 TV Dogs: No.3. Ubu. Sit Ubu,sit. No.2. Tiger. The Brady Bunch. Pretty much stayed in his lane and stayed out of the way, minus the first episode wedding disaster. Surprised Mike put up with that garbage. Don't think he was a "pet" guy. No.1. Eddie Crane. Frasier. He and Martin were the only sane individuals in the room for most of the shows. Again. Dog had a job to do and he did it well.
The first way the media manipulates the population is not what they say, but what they cover. More specifically, what they don't cover. The Gatekeeping theory of decades past is alive and well. It's not what Americans know these days, it's what they don't know that's problematic. One reason why folks of all political stripes feel blind-sided when certain news finally comes out and they have a reluctance to believe it. The "media" is not failing in this respect either. It's doing exactly what its owners and their backers want it to do…
"Everyone" says they value education and they think it's a huge priority and that we should pay teachers more and ….then why don't we. What stops your local district from making that a priority? Nothing. Remember that.
Hyatt