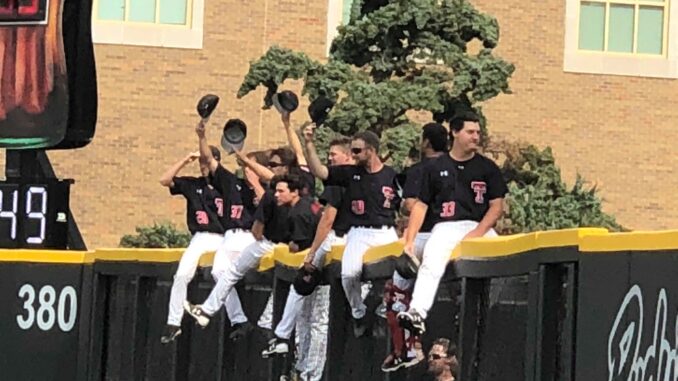 Brought to you in part by Kyle Rogers/REMAX Realty. Our Realtor in Raiderland has a home for you this summer!
Happy Tuesday y'all, and for many of you Texas Tech fans we welcome you to summer and the countdown to Red Raider football. But fret not friends, you still have Texas Tech track and field this coming week gunning for a national championship, so we're not done yet!!! That said, it's Tuesday and time for our 2Word2sDay Topic. We give you a topic each week and you give us two words to describe it. Of course that's sort of like writing a head-line, so after your two words, you can give us your reasoning and thought process.
This week's Two-Word Topic: Describe the just wrapped-up 2023 Texas Tech Baseball season in two words.
For Texas Tech, a young team ends up a game away from a Super Regional playing against number 2 national seed Florida. Another 40-win campaign for Tim Tadlock at Texas Tech. How do you describe this past season?
We'll use the best responses on our Daily Broadcast tonight. See y'all around 6:30 for the show Live on Twitter and Facebook.
Hyatt