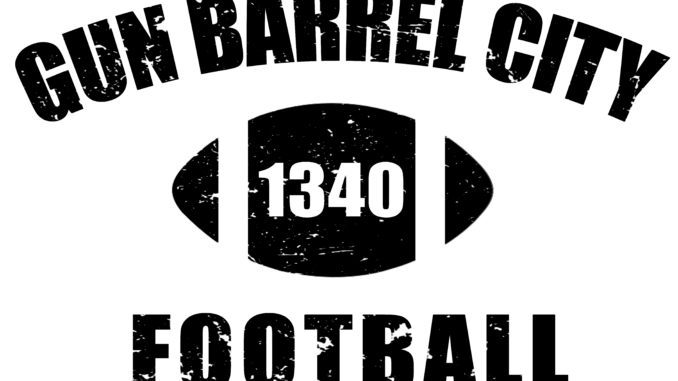 He's a Texas High School Football legend. He's Gun Barrel City Football Coach Gordon Granger and there's only one place to hear him each week and that's on Talk 1340 KKAM.
It was a rough road trip last week to Noodledome. Coach Granger recaps that, welcomes a new sponsor and talks about a "favor" to his Athletics Director in playing this week's opponent.
Give it a listen and patronize all BGB sponsors if you can!
Want to support the team? You can!
Get your GBC football shirt and wear it proudly!
Get the shirt here: Gun Barrel City Football Shirts!