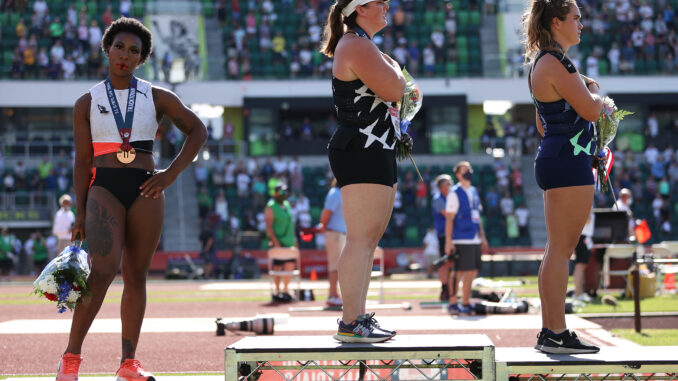 Gwen Berry hates America.
She let you know it this weekend when she protested the United State of America National Anthem on the medal stand as she was earning the right to go to the Olympics in Tokyo in the hammer throw.
She was not happy though. Not at all.
And she told you and she told America exactly what she thinks of things in this country.
I think she should be given the freedom to not have to wear the Red, White and Blue of America. It is not fair to make her represent a country she hates. Gwen Berry should be given her freedom and removed from the U. S. Olympic team. What kind of monsters are we in America where we give money, support and training to great people and athletes, all to make them spin around and throw a weight far through the air, all while being oppressed and scorned by those supporting and cheering for them.
This has to stop.
Join us in Raiderland and reach out to the powers that be ( you know who they are… ) and help this woman!
It has to stop and Gwen is the perfect person to stop it!
FREE GWEN.
Remove her from the U.S. Olympic team and end her pain!
Hyatt