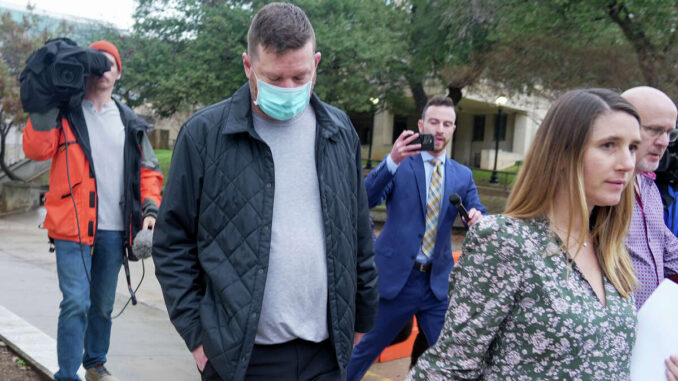 TEXAS FIRES BASKETBALL COACH CHRIS BEARD
LINKS TO STORIES:
It's sad.
It's a sad and depressing story no matter how you play it out.
Whether or not Chris Beard engaged in felony assault against his fiancée will be determined, and rightfully so by a court of law, not by social media – fan bases and others. And that's exactly how it should be. For Chris Beard or anyone else. The Law will determine the Law. That said, no matter the legal outcome, the reality outcome is already happening for Chris Beard, his fiancée, his family and what used to be his career.
And it's sad.
We obviously write under the banner of "Raiderland". To say that our writings are not tinted or even biased through the lenses of Texas Tech would be absurd. However, I'd like to think that over the years and decades of covering Texas Tech, doing play-by-play for the school in numerous sports and hosting call-in shows over the decades; that I've proven to be honest, fair and willing to not just be a "Tech Homer".
The easy route tonight for Texas Tech fans is to take a Victory Lap around the demise of Beard at UT. For many, he became Public Enemy #1 when he left Texas Tech after a great run for Austin.
I got it then, and I get it now.
Last year, Texas Tech fans took great joy in "welcoming" Beard back to Lubbock with a level of Sports Vitriol that is rarely seen or matched. That Texas Tech beat the Horns was an added bonus. And it was great. It was sports.
What's playing out now for Beard and his family isn't sports.
It's life.
It's painful and it's sad.
It's sad because, if allegations are true, Chris Beard assaulted a woman.
It's sad because, if allegations are true, Chris Beard can't control himself to the point that he injured someone that he is in a relationship with.
It's sad because, if allegations are true, Chris Beard has destroyed an emerging great career in a sport he loves and could have been a dominant figure in for years to come; all because he allegedly can't control his anger and emotions.
It's also sad because, if allegations are true, Chris Beard will also be forever associated with Texas Tech; not just Texas. And that will be his legacy. . .
The cheap and easy route tonight for Texas Tech fans is to say that his downfall is some sort of "karma" for what he did to Texas Tech and Tech fans.
Really?
If that's how you think life works, you need help.
This isn't "karma" (which I don't believe in and think is crap), this is a human tragedy unfolding for numerous people and families all in front of the glaring eye of the media and more. It's not "karma". I don't think that's how God works, and certainly not how I would want God to work in order to make me feel better about someone who decided they didn't want to coach basketball at my favorite school. Maybe it's just me . . .
So, as of January 5, 2023 Chris Beard is out of a job and is a social pariah . And most likely well deserved.
If you're a Texas Tech fan, tell me exactly how and why that makes you feel better tonight?
It shouldn't.
It was fine to want to see Chris Beard lose in Austin on the court.
To see him lose in life, in humanity and in human decency… that's nothing to celebrate.
It's something to mourn.
There are No Winners in the Chris Beard story right now. And that includes those who want to celebrate the fact Domestic Violence might have taken place and that's how you got a coach you hate fired. . .
Texas Tech's slogan is "From Here It's Possible".
Well, from here it's possible to both not be a fan of Texas and Chris Beard and still not rejoice in what's going on in Austin.
Trust me. It's possible.
Hyatt