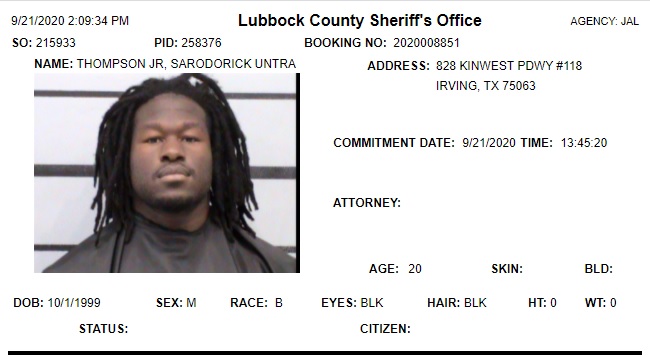 Brought to you in part by our Realtor in Raiderland, Kyle Rogers. A man not afraid to enforce a rule or two! Looking to buy or sell in Lubbock? Kyle is your man. Give him a holler or at the least thank him for supporting us in Raiderland.
Today, we saw Texas Tech starting RB SaRodrick Thompson arrested. You can read the stories here in this Lubbock A-J Story.
For context read This story from EverythingLubbock.com and more.
It's against the back-drop of the killing of a man in Lubbock this spring that we talk about Street Racing and Texas Tech's seeming unwillingness to discipline Texas Tech athletes allegedly involved in the same crime.
So, watch the broadcast. Make your own judgements on our comments. Post your own thoughts here or on our Twitter feed and then please, share it with fellow Texas Tech friends. We think it's vital Texas Tech fans, alums and donors get a full view of how Texas Tech Athletics handles things. You may agree or disagree, but you should at least know what's going on.
See y'all on radio Tuesday on ESPN 960 in San Angelo and Talk 1340 KKAM in Lubbock!