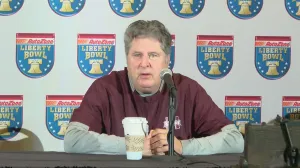 Brought to you in part by Kyle Rogers, our Realtor in Raiderland and Texas Battery Company, where Lubbock starts!
We've got a lot to talk about as we start the week!
Texas Tech and Mississippi State are still playing a bowl game as of Monday night, so let's make some predictions. After that, it's the Mike Leach Show in Memphis, as he continues to try and tar and feather Texas Tech and certain former Tech officials. It's an oldie but a goodie, and this time with a sexual twist…
After that we look at the idea of ending Covid testing. First for healthy folks in sports, but really, why not for every one??? What's the point.
So, here ya go. Here's the Daily Broadcast. Enjoy the show and then share it with your friends. If you want to comment, hit us up on Twitter right here: Ryan Hyatt Media.
Now, click below and enjoy the show!
Our friends at Talk 103.9 FM in Lubbock with a fine column as well today on Mike Leach and his impact on Texas Tech…
https://kkam.com/mike-leach-calls-former-texas-tech-leaders-sleazy-and-alleges-massive-cover-up/