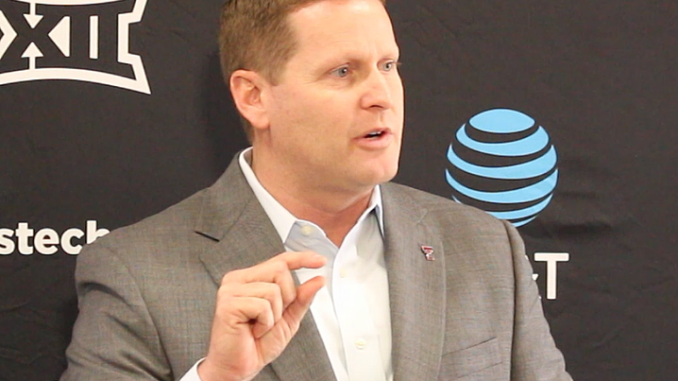 Happy Birthday Domino's Pizza! Thanks for being a great part of Raiderland for a lot of years! http://www.dominos.com
There's lots of wind in the wire tonight that Texas Tech football coach Matt Wells is on the outs with A.D. Kirby Hocutt over staff changes and more. Beyond that, there's some folks saying Wells may himself want out… So, what does it mean?
We examine that plus what you as Texas Tech fans want right now on the Daily Broadcast.
Add in some live thoughts on Texas Tech Basketball taking on ACU and Hyatt's wife showing up late to give y'all on update on the great things you folks are doing for a family in need in Ropesville, Texas and you've got a broadcast.
We hope you like it, we hope you comment here if you're watching the replay and we hope you'll share it with your Texas Tech friends. Particularly the part when my wife is on.
See y'all on radio tomorrow on Talk 1340 KKAM in Lubbock and ESPN 960 in San Angelo. Want more coverage of Texas Tech where you live?? Let us know, our show goes everywhere!