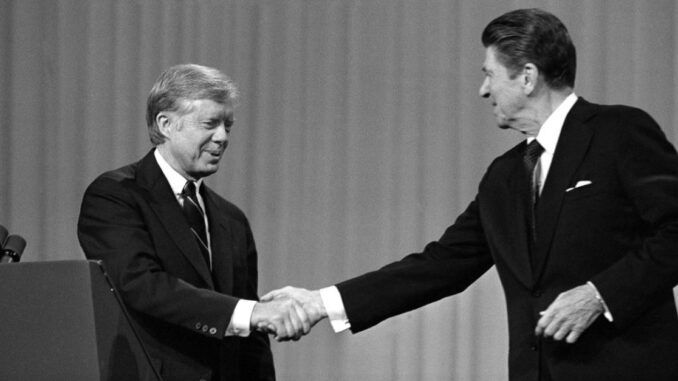 Brought to you in part by The Shropshire Agency. Independent. Just like you and your business!
5 Things We Know On A Sunday
I listened to the Nebraska Football Post-Game Call-In Show, Big Red Reaction, Saturday. My old friend Matt Coatney hosts the show, ten years running now. He gets into Heaven free, as do all college football post-game call-in show hosts. I'll say this. After the Huskers gacked up another game under former QB turned Head Coach (sound familiar) Scott Frost, it's amazing how nice and polite angry Nebraska fans are. If you ever want to have someone mad at you, make sure it's a Nebraska fan. They'll absolutely destroy you and tell you to go to hell, but they'll do it in such a way that you'll look forward to the trip! Here's to "Angry Post-Game Caller Guy". They should have made a beer commercial about you years ago!
Will you still love Lubbock, Texas when it's not a College Town? In fact, is Lubbock so big now, that's it's no longer a College Town? Not even sure what a College Town is, but I hear a lot about them and how they're either good or bad. So, is Lubbock a College Town or now a sprawling city with a couple of universities in it? I'll contend that Lubbock is no longer a College Town, and that's just fine. That's part of the growth and part of the diversity of economy and otherwise in Lubbock. It's a great city to go to school in, but it's much more than a College Town. And… Texas Tech should embrace that and market to the fact that you're not in Stillwater, Ames or Waco. …
Top 3 Words I Never Spell Correctly The First Try: No. 3. Guarantee. Had to finally spell-check that one right now. No. 2. Jewelry. I always want to spell it – Jewlry or something. My wife is not shocked by this one by the way… No. 1. Restaurant. Got to be a mental block on this one. It never looks right to me. So, which words bedevil you when it comes to spelling? I hope I spelled all that correctly!
America would dramatically improve if colleges and universities eliminated about 50% of their majors and degree plans. Maybe even 75% at this point. Perhaps then a college diploma would be worth at least what somebody other than the person who actually gets the diploma now has to now pay for said diploma.
Ronald Reagan famously asked in 1980, "Are you better off now, then you were four years ago?" Today, Joe Biden has to ask, "Where was I four minutes ago?".
Hyatt