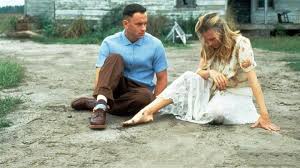 5 Things We Know On A Sunday
Out of all the classes I took in school, typing may be the one that's paid off each and every day the most for me over the decades. There's a lesson in there somewhere for today's educational system.
I wouldn't let my son go to any school that I didn't have the complete trust and respect for the teachers and administrators to carry a weapon if they choose to and are properly trained. To not do that is to fail my son and his friends when it comes to putting every safety feature in place for them. It is, frankly, common sense.
The quickest way our society will unravel is for a massive power outage that doesn't allow for air conditioning during the summer. The second quickest path to upheaval would be for all cell phones to stop working. I'm not sure I've got that in the right order now that I read it. . .
Tom Hank's greatest movie is "Forrest Gump". This is not open for debate.
The last thing most of us want is to get exactly what we deserve.
Hyatt