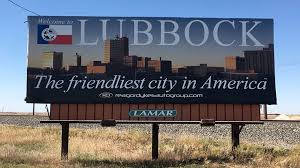 5 Things We Know On A Sunday
Brought to you in part by the great folks at Lifts West in Red River, New Mexico! Think our snow is good? Try theirs! The Official Home Away From Home for Raiderland!
Unless major changes are made in how the City of Lubbock governs, Lubbock will look like most inner-cities around the country these days. It will be hollowed out and folks will drive past most neighborhoods on their way to work coming in from all the surrounding communities where the schools are better, taxes lower and quality of life exceeds that of Lubbock. But hey! For so many "Leaders" in Lubbock, it will always be 1977…
There is no great steakhouse in Lubbock. There are places to get a good steak, but there are no great steakhouses. Why is that?
Top 3 Schools In West Texas That Should Change Mascot Names: #3. New Home from Leopards to Builders. #2. Midland Legacy to Lee. #1. Anton Bulldogs to Red Ants.
Full Metal Jacket is two movies.
Dallas Cowboy fans are the same folks who keep the Texas Lottery going. Just wake up each day, spend some more money; and then hope things will change. . . No worries, one day you'll get lucky!
Hyatt