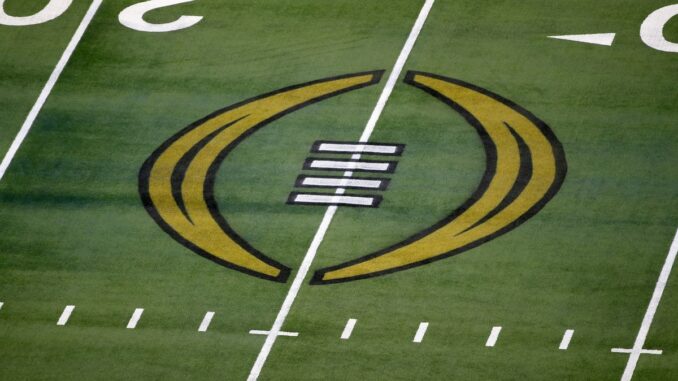 College Football Leaders Continue the Clown Show in Latest Playoff Decision
The College Football Playoff won't expand until at least the 2026 season after the latest decision on Friday from conference commissioners and school presidents. The so-called playoff will stand at four teams invited and conservative estimates are that the conferences are leaving $450 million on the table.
The conferences and schools that continue to hold up expansion in College Football be-clown themselves for upholding the expansion and only hurt themselves in the process. Protecting the sanctity of the Rose Bowl by the Big Ten and Pac 12 has only marginalized themselves. Imagine that Utah/Ohio State Rose Bowl as a playoff game and that atmosphere would have been even more electric than it already was.
While the usual stanzas of Southeastern Conference sycophants will bleed through this holiday weekend that expansion doesn't need to happen then remember this; ESPN has a vested monetary interest in the SEC and will defend any decision to protect that brand. As long as that relationship reigns supreme for the Worldwide leader there won't be progress in College Football.
There's some hope for that cartel to be broken up as reports surfaced that NBC is looking to make a $1 billion offer for Big Ten Football and have Notre Dame Football complement their coverage. With another big time media player coming into the market that can match ESPN dollar for dollar can help speed up the proliferation of the playoffs. It still remains of CBS and FOX will wake up and see the opportunity is about to pass them by.
If last season's playoff were a 16-team playoff then you would have had some great matchups in the First Round.
16.) Oklahoma vs. 1.) Alabama
9.) Oklahoma State vs. 8.) Ole Miss
12.) Pittsburgh vs. 5.) Notre Dame
13.) BYU vs. 4.) Cincinnati
15.) Iowa vs. 2.) Michigan
10.) Michigan State vs. 7.) Baylor
11.) Utah vs. 6.) Ohio State
14.) Oregon vs. 3.) Georgia
Half of those games would be in cold weather cities and there can always be provisions for automatic qualifiers for the Group of Five conferences to make it look like March Madness for College Basketball. It makes too much sense for expansion to happen unless the American, Pac 12 and Big Ten aren't serious about competing.
Allen Corbin – Raiderland Special Contributor