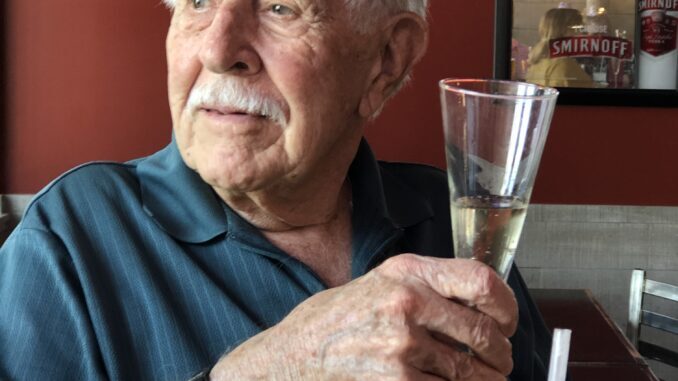 Medical Care: A Few Random Observations
Although they're not on my list of top-ten places to hang out, I've spent considerable time in hospitals lately. As a caregiver/relative of my favorite patient and wife, my senses have been particularly attuned to these bustling mini-cities, in many areas. I would like to share some observations as well as my vicarious experiences in these close encounters of the second level.
First of all, it is axiomatic that a hospital is no place to be, if you're planning on getting well. Beginning with doctor's waiting rooms and the ER itself, one feels like, upon entry, they are stepping into a Petri dish of contaminants. They're a cacophony of sneezing, wheezing, coughing, nasal noises and moaning. And crowded? When I was in an ER last week, it was so cluttered with future patients, walkers and wheelchairs that negotiating passage around the room was all but impossible. There were people sitting around who had been waiting up to six hours to have their particular problems assessed. I learned that transporting one's patient to the ER by personal vehicle is not the way to get timely service. No, it's much better, although far more costly, to have the patient brought there by ambulance. It assures them of first place in line and near-immediate attendance to their issues.
My patient and I were among the not-so-lucky ones who had opted for the personal transport route, mainly because it was quicker than waiting for an ambulance to arrive. But her pain level was such that she actually was seen within the first half hour. While she was in triage, I sat across the aisle from two Mennonite ladies. One of them was coughing incessantly, and one could almost see the cloud of germs floating from chair to chair. So I went to the reception desk and asked them for a mask, which they were happy to provide. Then I offered it to Coughing Lady, who refused it with a shake of the head and something she murmured in Platt Deutsch that let me know that she didn't need my help. The other lady, however, took up the cause and convinced the Cougher that, even though I was an Auslander, my intentions were benign, She accepted the mask but only held it in front of her mouth when she coughed. Fair enough, I thought.
To say that hospitals are overcrowded these days would be a gross understatement, and this applies especially to the ER. When a patient's complaints have been assessed and they are to be admitted to the hospital, that's when the crowding problem really surfaces. The hospitals are literally full, and an open bed is a precious commodity that is only obtained through long waiting periods. In my recent experience, my patient was stashed in an ER cubicle for nearly twenty-four hours before a hospital room became available. This is by no means a complaint; the patient is well-attended while in the ER cubicle, despite the crush of new arrivals continues unabated.
Another area of concern, at least in our local hospitals, is the critical shortage of qualified personnel. They cannot currently fill the vacancies in many specialized areas, which leads to longer waiting periods and the potential for hurried service, potentially leading to a more casual approach to caregiving. I have been trying to call my own specialty department in order to change an appointment, but I can't get through to them lately. The recorded voice tells me that they are in a period of shortage in their administrative areas, and my waiting times would be longer. On my latest call, I decided to test the "waiting time" concept, and one hour later I had not made the necessary contact.,
I'm also puzzled, to some extent, by the need for a patient to be re-admitted to the hospital every time they're transferred to a different department, say, orthopedics to coronary care. It would seem to me that a hospital could devise a one-size-fits-all admission form, with an extra page to be completed by individual departments to accommodate their specialized requirements. This may be a trivial complaint, but it costs both patients and staff a lot of extra time to check in, and of course these archaic procedures lead to the requirement for additional staff. And we wonder why hospitalization costs are so high.
But enough of complaints. I will state unequivocally that hospital professionals are among the true heroes of our society. The doctors hereabouts treat their patients with real empathy and dignity. I have had many prior experiences with the deus ex medico attitude of some physicians, but I'm now observing a new sense of the physician as compassionate professional. They actually listen to a patient's complaints (and the caregiver's input) and take it as valuable input to be professionally evaluated.
I don't often use the term "hero" outside of the many brave military people I've known and admired. But I must say that it applies to the nursing staff equally as much as to the physician. I am continually impressed by their professional level of training, and by the consistently high level of the application of that training. And here's a special kudo for the non-native American medical specialists at every level. We have been treated by nurses and doctors from just about every country in the world. They are almost universally speakers of English as a second (or third) language, yet their command of this new tongue would make most of our own native speakers of English blush with shame. They are filling critical vacancies that could otherwise shut down many healing institutions. It makes one proud of our culture to know that America can accommodate so many fine citizens of the world, who become the very best citizens possible. In the broadest sense, this is what America is all about, and many of us literally owe our lives to the vibrancy and passionate dedication of our newest arrivals.
We're aware than the hospitals and clinics in many smaller communities have been forced to close, due to a dearth of qualified personnel to maintain their viability. This poses a multi-faceted problem. When rural/small town people can't find adequate medical care, many of them have no choice but to move closer to the big city. Of course this trend leads to the decay, and even death, of those communities, and the loss of economic production that these places could otherwise generate. Overcrowding of larger cities is a companion problem, as well as employment crises. A big city is taxed to find a job for the farmer who has grown corn and wheat all his life. Those crops just don't take well to concrete.
Lubbock is well-situated to grow, both in numbers and reputation, as the medical hub of West Texas. Our area of influence reaches a couple of hundred miles in every direction, and our medical service has a great name in the region. In terms of growth potential, one area that might bear investigation is the way the state of Minnesota is approaching its own medical needs. The Mayo Clinic in Rochester continues to establish branch hospitals and clinics throughout the state, serving mainly small cities and farm communities. If this is a way to keep those areas viable as residential "modules," it might be a way West Texas could approach the challenges of saving the small town. Copycatting? In my view, it's no shame to be a "steeliest" instead of a "stylist."
George Thatcher
February 2023
George is an American Bad Ass. He grew up in Jersey, flew B-52s in Vietnam, taught English, Spanish and other languages to children around the world, makes his own salsa, has been known to enjoy a beer or two and has called Lubbock home for a few years, just to entertain the locals. Welcome to Raiderland, Major. We are going to feature some of his writings going forward. Some new, some old. Some rhyme, some don't. When it comes to George, there's no box. So… enjoy our friend and enjoy his writings! – Hyatt