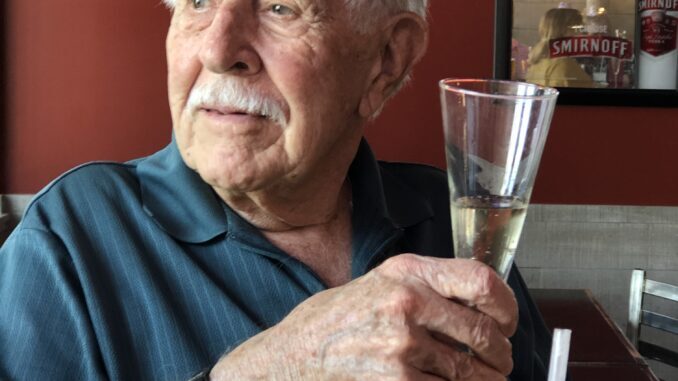 Mutterings From the Grinch

The holidays are approaching and as usual, I'm working myself up to that annual feeling of dread I get. I don't like to be hurried, but again this year, the Christmas decorations are in full array at the discount shopperies around town. Wait a minute here, it's only mid- October and I'm not even in the Hallowe'en mood yet. Not that I'm ever going to get into buying ghostly-themed paraphernalia or decorate my patio with snaggle-toothed carved pumpkins. As with many other holidays, this one has become just another reason to buy stuff you don't need. I'd say "bah humbug" but that would be hurrying the season even more.
But you say that Hallowe'n is a holiday for children to get out and scrounge candy from their neighbors. How many stories have you heard about poisoned candy, or about big kids beating up little kids so they could steal their goodies? Isn't this also the time when the neighborhood pervert makes his big move? And though I hate to sound like a crabby old party pooper, was this holiday ever intended to be just a fun time, with drunken revelry to usher in the season? "Hallowe'en," as all of us know, means "All Hallows Eve," or the evening before "All Saints Day." You know, the time when we pay special reverence to those who have departed their earthly homes. The Latino community still gets it right, and they use "Dia de los Muertos" as a time to pay special respect to their dead. The theme of death, which is treated as a natural part of the life cycle, is acknowledged with special skull-like cookies, decorated home altars, and the like. But you already knew all that, because you've long ago done your homework on the real meaning of holidays in Christian traditions.
So why is this giving me a recurring phobia? Am I just another old grinch who doesn't want anyone to have a little fun? Don't I want Wally World to stay in business and keep providing holiday stuff (made in China) for our enjoyment? Actually, China has totally bought into the non-secular aspects of our holidays. I remember my year in Wuhan, when during the Christmas season all the stores were decorated with tinsel and plastic trees, festooned with bulbs and candy canes, just like ours. Stationed at intervals around the stores there would be young ladies in Santa Claus suits, ringing little tiny bells and calling out something that sounded like "Melly Kalikimaka" to the passing shoppers. Even the ubiquitous water trucks, which doused city streets to dampen the gathering grime, would play "Jingle Bells" and "Deck the Halls" over their loudspeaker systems. I still get a little emotional when I think of it.

And oy, the Christmas lights that appear on so many of the city's homes! I've had companies call me to set a time for them to install the lights I never ordered. I ask about the price of their "deluxe" package, including setup and removal. The "turnkey" job was going to cost me something over $1,000, not including the electricity bill. The salesman shared with me, in total confidence of course, that if I wanted to be "competitive" in the neighborhood, we could be looking at upwards of two grand. Yes, there are neighborhoods that award a special prize for the best decorations. The winner is then expected to throw an open house-type party to show their appreciation for the honor. That could cost the lucky winner another thou or two, depending on the quantity/quality of the booze they provide. Years ago, I actually had a neighbor in another city who, by his own hand-count, installed a million lights on his home. He made the Guinness book. You could see his lights if you were an aircraft on final approach to the airport, five miles away, and it was rather distracting to airline pilots.
Their jet aircraft, like moths, seemed to be attracted to the bright lights of the home, and would try to home in on them. By the way, when the homeowner flipped the switches to illuminate all his lights, the city's street lights and neighborhood homes went dim until the power company could redirect some electricity from the city's hospitals and homeless shelters. This upstanding homeowner ultimately struck a deal with the power company to sequence the process of lighting his home, and only about a fifth of them would illuminate at one time. Everybody was happy and the homeowner got his desired exposure in newspapers all over the state. As with all my stories, this one is true, so help me. I actually viewed the spectacle annually for several years.

So now you know the genesis of my Scrooge-like approach to the holidays. The holiday spirit, to me, consists of church choirs singing, free-flowing wassail for serenaders in the streets, sleigh bells jingling as we dash across the snow to grandmother's house, and Daddy reading "The Night Before Christmas" while we kids made plans to stay up all night so we could actually see Santa take the cup of hot chocolate we would leave for him. It remains in my memory as the feeling of belonging to a real family in a real home where, at least during this holy time, there is truly peace on earth to men of good will.

And to all a good night.

George Thatcher October 2022
George is an American Bad Ass. He grew up in Jersey, flew B-52s in Vietnam, taught English, Spanish and other languages to children around the world, makes his own salsa, has been known to enjoy a beer or two and has called Lubbock home for a few years, just to entertain the locals. Welcome to Raiderland, Major. We are going to feature some of his writings going forward. Some new, some old. Some rhyme, some don't. When it comes to George, there's no box. So… enjoy our friend and enjoy his writings! – Hyatt