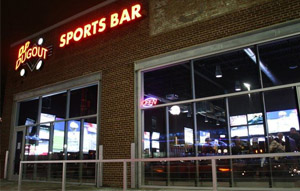 There was a comeback.
There was power.
There was gutty pitching.
There was a Texas Tech victory over Arkansas that kept the Red Raiders alive in the College World Series and made the OmaHogs, OmaGone.
Here's our recap with your great comments and questions from Omaha's Best Sports Bar – DJ's Dugout.
Click the link below, enjoy, comment and share with your Texas Tech friends. We'll see y'all on the radio Tuesday morning at 11 on Talk 1340 KKAM live again from DJ's Dugout!
Watch on #Periscope: #TexasTech eliminates Ark 5-4 on power and pitching! Our recap, your comments from @DJsDugout … https://t.co/yD8R53q1el— Ryan Hyatt (@RyanHyattMedia) June 18, 2019