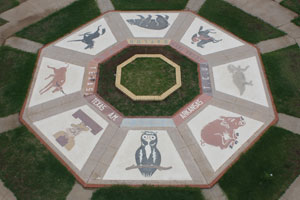 Southwest Conference Power Rankings – Week 3
The Southwest Conference Power Rankings have returned with a vengeance this season. The points system is simple and merit based on opponents, covering the point spread, and actual wins.
The Points System
Win: 10 points
Covers Spread: 5 points
P5 win: 4 points
Road win: 3 points
G5 win: 2 points
FCS win: 1 point
A major shakeup in this week's SWC Power Rankings with a new number one team. Teams with a bye week don't get rewarded for not playing, but with every squad getting a bye week it shall even out. Next weekend has a few SWC rivalries getting renewed which could create some real separation between schools before the end of September.
1st Arkansas (47) +11 from last week
The Hogs had to rally in the 4th quarter to beat former Head Coach Bobby Petrino and his Missouri State Bears 38-27.
Next Game: vs. Texas A&M in Jerry World
2nd Texas (39) +17 from last week.
The Longhorns limped along early figuratively and for some players literally before putting away UTSA. The Horns make their first road trip of the season this week to face Tech in Lubbock for the last time.
Next week: at Texas Tech
3rd TCU (38) 0 – Bye week
The Frogs had a bye week and prepared for Sonny Dykes return to University Park to take on SMU.
Next week: at SMU
T4th Baylor (33) +17
The Bears bounced back from their loss along the Wasatch and pummeled Texas State. Baylor returns to the road for a huge game with Iowa State.
Next week: at Iowa State
T4th Rice (33) + 17
The Owls not only beat Louisiana but beat them as double-digit underdogs at home. A huge test this week as they take on rival Houston.
Next week: at Houston
6th SMU (31) 0
The Mustangs fell short at Maryland this week but get a chance at revenge against former coach Sonny Dykes.
Next week: vs. TCU
7th Texas A&M (30) + 19 points this week
The Aggies rebounded after their wretched loss to Appalachian State by taking out the Miami Hurricanes. If A&M is going to be a challenger in the SEC then they will be carried by the defense.
Next week: vs. Arkansas
8th Texas Tech (28) 0
The Red Raiders couldn't do much of anything on offense in a 27-14 loss at NC State. This week isn't any easier as they take on the Texas Longhorns for the final time in Lubbock, ever.
Next week: vs. Louisiana
9th Houston (20) 0
The Cougars are in a free fall after back to back losses to Texas Tech and Kansas. Houston must right the ship against Houston or it will be another lost season for Dana and crew.
Next week: vs. Rice
The Southwest Conference Power Rankings are created and generated by The Raiderland's Allen Corbin. He is unbiased and utilizes a highly technical formula that would just confuse folks if we released it. So don't ask. …