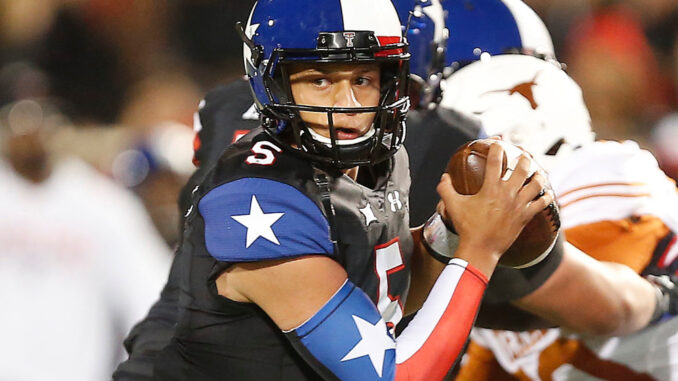 I'm here to help.
It's time. I've waited all I can, but having seen some of the uniforms Texas Tech teams have worn recently, it's all I can take. Heck, even Texas Tech basketball trotted out in Las Vegas wearing gray uniforms that looked something like a baseball uniform with the sleeves cut off and a basketball uniform that got washed with dirty socks.
Gray is not a school color.
Red, White and Blue are not Texas Tech's colors.
We don't need to do "Lone Star Pride" uniforms and we don't need to have 18 alternate uniforms. What we need is uniform sanity.
I'm here to help.
Texas Tech wears blood-red scarlet tops. Black helmets. White pants. In basketball, the old school unis from last year with the real double-T work every time. Wear them. In baseball, white at home, gray or black on the road. There is one Double T and it ain't 3-D.
This isn't hard.
My wife and my family don't want me to do this because they understand the time it will take. I understand. I will have to give a thumbs up or a thumbs down to all uniforms.
From football to softball ( although they usually wear great unis ) to basketball and volleyball. . . I will have a a say on every uniform Texas Tech wears.
You will have to trust me.
I think I've proven to you all that I have Texas Tech tradition and fashion in mind. I won't let them look like clowns and I won't let them wear something that would let Elmer Tarbox or Larry Hays down.
I really don't have time to do this job, but I feel like it matters after seeing Chris Beard and Texas Tech Basketball go astray last week. I want to help and I'm willing to do it. So, if nominated I will run, if elected I will serve.
Are you willing to make me Texas Tech Uniform Czar?
It's up to you!
Thank you,
Ryan Hyatt