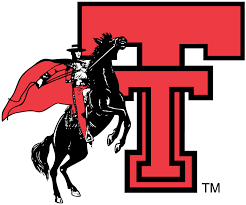 It was over before it began tonight.
Texas Tech broke out Jerry Moore era throw-back uniforms Saturday night for Homecoming. Little did folks know they'd also break out into a Jerry Moore like performance, getting pole-axed by TCU's run game early and then give in to other Typical Tech gaffes as the night went on. By the time it was over, TCU had dominated the Red Raiders to the tune of 52-31, never having the game in doubt and not even having to use their top RB for most of the game… The final score wasn't indicative of how TCU dominated this game.

There was no reason to think this would happen.
Except it's what seems to happen under Matt Wells and Company. One step forward and two steps back. No ability to capitalize on a solid game like they played at West Viriginia. No ability to put together quality wins. No reason to give Texas Tech fans to buy into the program.
And Texas Tech fans want to buy in.
You can't blame them. They showed up tonight. They were dressed in black in 95 degree temps. They wanted to will Texas Tech on. And Texas Tech, from the get-go gave them no reason to get behind them. . .
By the end of the first quarter Zach Evans had 97 yards rushing on 5 carries. Five. TCU was up 14-0 before Tech seemed to arrive from the Homecoming parade. It was 35-10 at the half. It wasn't that close. Texas Tech punted with under a minute left in the half on 4th and 1. Punted. Quit.
So, here we are.
I've tried to justify having faith in Matt Wells and this staff. I've tried to look for the positives, and there are many off the field. Recruiting is better. Culture is better. Discipline is better. But none of it, none of the positive strides in nearly every off-field endeavor is consistently translating to the field. And that… is all that matters.
Tonight was unacceptable.
Tonight's start, tonight's effort, tonight's performance, given everything we'd seen from this team last week; was unacceptable. That was not Big 12 level defense, not Big 12 level offense or BIg 12 level competitiveness shown by the coaching staff. Nothing that happened after half-time really mattered, either. The yards were meaningless, the scores by Texas Tech were meaningless and the final score, actually, was quite meaningless. The plot to this game was given away long before the final curtain fell at Jones Stadium.
Something has to change.
I'm not sure, regardless of what happens after tonight that Matt Wells and his staff can survive. I'm not sure they'll ever have the confidence of the fan base. I'm not sure at all they can earn it going forward.
Texas Tech may still yet win six game and make a bowl game. In fact… it's more likely than not Texas Tech does. . . Before the year I was certain that would be enough. For most Texas Tech officials that was a good litmus test going into the season. Move the bar higher. Advance. Now though, I'm not sure at all a six-win season ensure Wells comes back. And, more and more, I can't articulate a logical football argument for that to happen.
Ironically, Texas Tech chose to wear uniforms made famous by Jerry Moore at Tech during the early 80s. Like Wells, Moore had success at a lower level but no skins on the wall at the SWC level. Like Wells, Moore was a great guy the players loved and the fans really wanted to see win. Like Wells, so far, Moore never was able to get the key win at the right moment in order to move Texas Tech forward.
Right now, it feels like 1985 again for Texas Tech football.
I hope I'm wrong.
So far though, much like the uniforms from tonight's game, this feels like a pale imitation of Texas Tech football. At least the pants in 1985 were shiny and silver. Even the pants tonight for Texas Tech were as grey as the mood of the Texas Tech fan-base.
And that's not good. . .
Hyatt