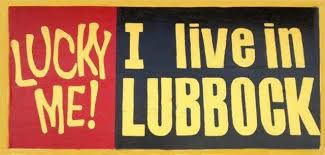 A fantastic Saturday here in West Texas. Weather was great to be sitting on a patio. In fact, it should have been a great day to hang out at Gator's Bayou and enjoy some cajun food. Maybe next week!

From the NFL Draft to declaring for the NBA Draft, Texas Tech players we're making news Saturday. Add in more great numbers for Lubbock when it comes to crushing the coronavirus and we've got a Saturday Broadcast for you.
Enjoy. Comment. Share with your friends on Twitter and Facebook and we'll see you Sunday with our 5 Things We Know column.
Hyatt