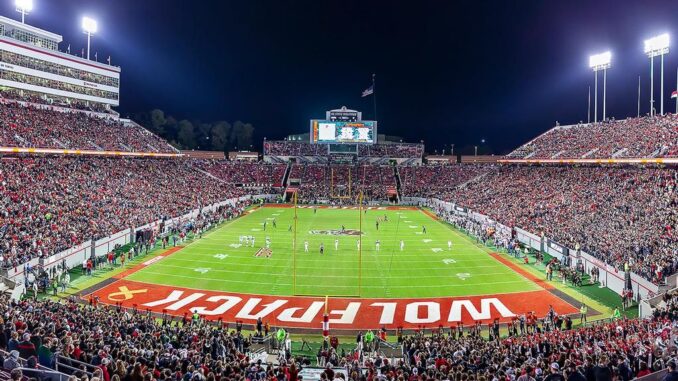 Brought to you in part by Gator's Bayou. 98th and Slide in Lubbock. Hot food, cold drinks and a perfect place to sit on the patio and watch your Red Raiders.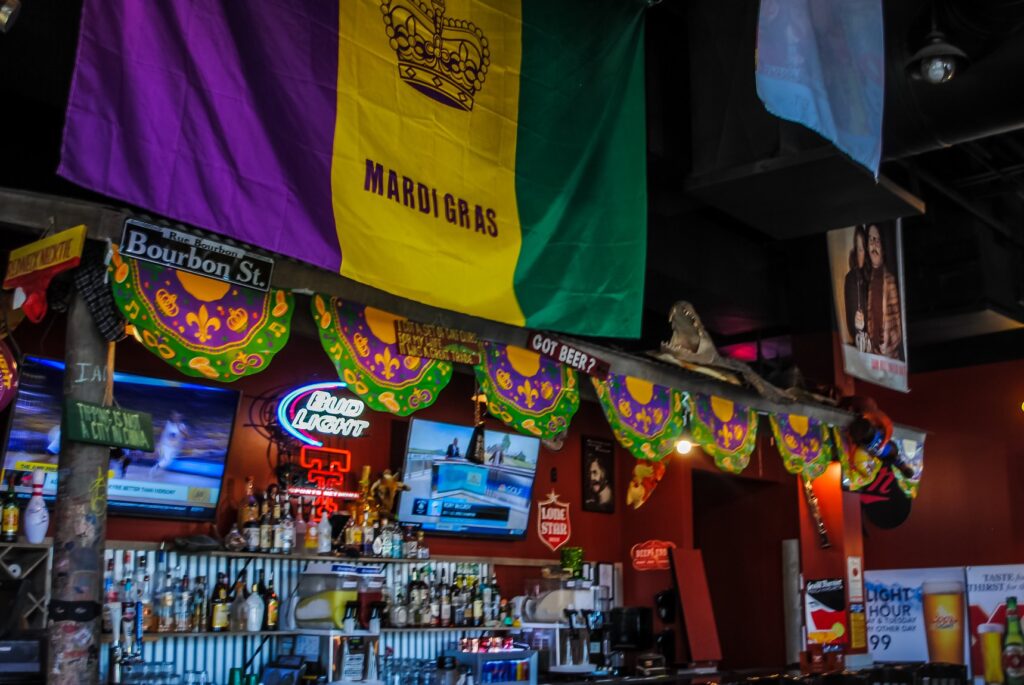 We learned a lot about the Red Raiders Saturday night during a 27-14 loss at North Carolina State. Some really good, some really bad and some just flat out puzzling. So let's get to it!
The Texas Tech defense is legitimately good. Heck, by recent standards around Texas Tech, it's great. It traveled. It went on the road and controlled the line of scrimmage for the most part and dictated terms to what the Wolfpack offense could do. It was aggressive and it responded numerous times after being put in bad spots by the Texas Tech offense. This defense can win Texas Tech games this year. In fact, it already did against Houston. Now, it's just gonna need some help from the offense. Last night I felt like I had been teleported back to the early/mid-80s when Texas Tech under Jerry Moore could contain nearly anyone, they just couldn't score 20 points to win a game. That's not a good feeling by the way…
This Texas Tech offensive line is substandard right now for Big 12 play and there's not much hope it's going to be much better as the season goes along. Yep, I said it. They're worse than I thought. I'd love to tell you it's a scheme problem or a design flaw in protection, but it's not. It's individual players getting physically whipped. Last week folks wanted to ascribe the problem to Houston DE Derek Parish. Ya, he's a talent, but the Wolfpack exposed the line again, without any great future pro up-front. It's individual battles being lost up-front that's killing Tech. That's the essence of o-line play. One guy beating the guy in front of him. Texas Tech has tried to counter this by getting the ball out quick on short routes or tying to hit the edge on runs, but it's not working. I'd love to be able to tell you there's a magic elixir to fix this, but there isn't. It's gonna be a problem all year and the question becomes, which QB is best set to handle that pressure? Is it Donovan Smith, who seems to have no internal rush-clock at times, but can tuck and run or is it Behren Morton, with a live arm and all the fractious nature in the pocket of a colt trying to figure out how to run. What's the best choice? I don't know right now.
The decision made in the second half by Texas Tech's coaching staff, in particular HC Joey McGuire were curious and befuddling to say the least. I hated the decision for Texas Tech to go for it early in the fourth quarter from the Tech 38 in real-time. No need, no reason and very little upside in the moment. If you get it, you've still got a lotta field to go for points. On the other hand, if you don't get it, you hand momentum back to NC State. You also have a punter who is supposedly really great. You can flip the field and let the defense do what it had done most of the night which is stuff them. I hated the decision even more thirty seconds later when NC State did what it should there and go for the jugular. That wasn't analytics, that wasn't trying to establish "culture", that was just a flat-out bad decision you can't do on the road against a good team with a great crowd. That wasn't Denton Ryan or Aledo out there… The next odd decision, aside from valuing time and not valuing time and clock management depending on the moment in the fourth quarter was the move to insert Morten into the game late. Why? If he wasn't good enough to play after the pick-six earlier, if he wasn't good enough to play at any other time in the game with the game on the line, and I assume Texas Tech coaches thought the game was still on the line even late, why put him in there? The only thing that can happen is bad. Either Morton looks bad, or Morton looks good and now you've got folks wondering if the right QB is out there. And now they are… Put it simply, McGuire lost his mind in the Carolina pines in the fourth quarter Saturday night. Did it cost Texas Tech a game. Probably not. Is it worthy of comment of? Of course it is. Is the "honeymoon" over for McGuire. Yes. And that's as it should be. Eventually, all the hype, the hope and promise of any program goes away and it comes down to performance and accountability. They expect the same from their players and fans should expect no less from the team they pay the freight for each week.
So, what happens this week? Who knows. I'm excited to see though. There's still a lot to like about this Texas Tech team. This team is playing hard. This team seems resilient. This team was one I predicted to go 6-6 this year and they can still get there. So, for those Texas Tech fans freaking out too much over Saturday night, relax. Got a long way to go to December.
See y'all on radio Monday from 11-1 on Talk 103.9 FM in Lubbock and ESPN 960 in San Angelo. Get the app for KKAM 103.9 and never miss a show no matter where you call Raiderland home.
Hyatt