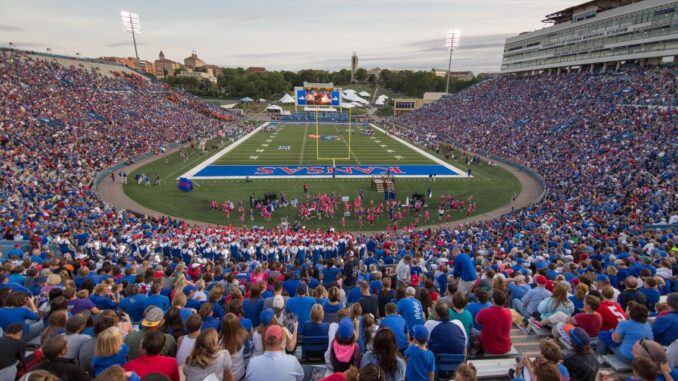 Brought to you in part by Thacker Jewelry. 50 years of awesome in West Texas!

Happy Monday, y'all!
Let's get this week rolling.
Is Kansas better than Texas Tech at football?
Have we reached that point in 2023? Is it possible? We're gonna debate that topic tonight on the Daily Broadcast. You'll want to join the show LIVE at 6:30. We know you will. So get in via three different ways. Your choice. FACEBOOK LIVE, YOUTUBE LIVE AND TWITTER (X).
You can watch the show and also comment and ask questions. For Twitter and Youtube we have a Text Line. Just like the old radio show. But better. For Facebook Live folks, type in the comment section. Easy to do.
We're here most nights at 6:30, so make it a point to join the show and invite your friends.
But back to the topic. Is Kansas really better at football than Texas Tech now? If so, why? If not, why? Texas Tech goes to bed on Sunday night as a 3.5 point underdog to the Jayhawks. This just can't be. Can it?
After that, we're adjusting to the Time Change. We just flipping do with time now what we want. I feel like it should be midnight right now. ( It's 6:30 PM on Sunday Night as we write this). I'm about to pass out. At least we got the good news today that Texas Tech at KU is an 11 AM kickoff. All KU games should be at 11 AM Seems fitting. They don't get much of a crowd unless they introduce the men's basketball team at half-time. Even now. When they're winning. And favored. Over Tech. I'm having a hard time adjusting to that, vs the time change.
Helmet Stickers
Each Monday we hand out a little love in the form of Raiderland Helmet Stickers. Just like the cool helmet stickers from the 70s and 80s (some schools are bringing them back and we love it!) the Raiderland Helmet Sticker recognizes anyone and everyone deriving of … well…. recognition. For being awesome. And stuff. So don't be chincy. Hand them out. Post in the comments who gets yours then share on social media! Spread the love!
Here's a few of ours this week
Kevin Harvick. My last driver for NASCAR. I'm just too old to go get another driver. He finished 7th in his last race Sunday at Phoenix. Stud. Took over in the worst case possible for Dale Sr. and carved his own Hall of Fame career out of the ashes. Amazing. Here's to seeing "Baby Otis" in a few years in Cup. Maybe my next drive unless Tony Stewart adopts someone in between! NASCAR. It's been a rough slog the last several years for me. Come on! Give me a reason to pay attention again. Get the racing back to something watchable and get the car fixed.
Chloe at Lubbock's Home Depot. Awesome help for me on Sunday. Was getting a new Christmas tree. Showed it was in stock. It was. In the back. By in the back, we mean somewhere in Kansas. She kept me updated and she kept going back and forth with some dude on a fork-lift trying to do what folks do with fork-lifts. But Chloe, she didn't quit. She kept me posted and brought out a tree. She exemplified Customer Service. Kept me informed, and apologized for delays, even though it wasn't her "fault". She owned the situation and I was happy when I left. Take a lesson from Chloe, young kids.
The Guy At Market Street Who Hit Every Sample Station On Sunday Morning. You know who you are. Impressive. They saw you coming but couldn't stop you. Three cases of Modelo in the cart and some eggs. That and ten pounds of free sample salmon and whatnot. Well played friend. It was greatness in action.
Dak Prescott. Dallas Cowboys QB. It's not your fault Dan. As long as Cowboys fans think it's your fault, Dallas will keep doing exactly what Dallas does. Print money, underachieve and blame the slightly-above-average QB for not being Elite. Good formula, Jerry.
EggNog. Yep. Bought my first eggnog of the year. There will be more. Much more. Welcome back, beverage of champions!
Raiderland Hot-Links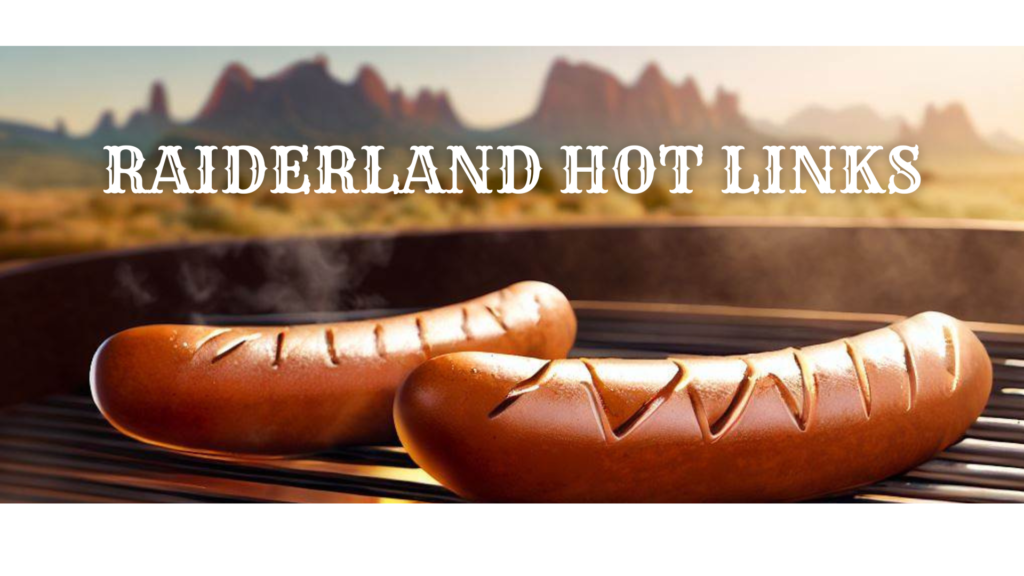 We love serving up interesting things from the last 24 hours or so. If you like them, let us know in the comments. Better yet, share our column with your friends on Social Media. Means a lot to our sponsors. Without them, we got nothing! So help us out and add your comments, and then share with your friends.
Now, let's get this day going right with som Raiderland Hot-Links