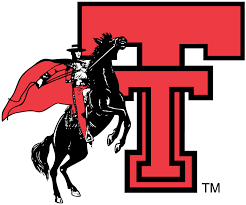 Brought to you in part by The Shropshire Agency in Lubbock. Independent, just like West Texans.

Well, what did we learn this week about Texas Tech and College Football? Nothing new. The same things that get you beat, always get you beat. 10 years ago, 30 years ago, 50 years ago, ain't nuthin' new under the sun. Or lights of Jones Stadium.
Turnovers kill. No matter how good your are, and Texas Tech is still at best a 6 or 7 win team, turnovers kill you. You feasted a week ago against WVU getting four. Texas Tech gave away 5 possessions on picks Saturday night and only got one fumble back. It's not even the points off turnovers that hurt, it's the drives it costs you in the modern game. It's the 3 or 7 you had a shot at. We said on Talk 103.9 FM Thursday that if Texas Tech was +2 or better its probably a win. Nearly everyone agreed if Texas Tech was -2 or worse, it would be a loss. You can do the math. Some of the picks were bad decisions by Morton and Smith. Some were forced by pressure and trying to make a play. I take the Shough pick out of the equation. He shouldn't have been on the field in that situation. I put that on Joey McGuire and the coaching staff. If they didn't want to get a QB hurt in that spot, as McGuire said post-game radio, just put Smith out there and run the ball. He's big and strong and you protect QB1 Morton. Still, the turnovers were too much to overcome on a night where the defense set the tone early and in a bad way.
It helps to stop the run, tackle and get off the field. Instead the Texas Tech defense got abused by the Baylor o-line and gave up copius amounts of yards on early downs in the first half, helping Richard Reese have a huge night with 140 yards rushing and 3 TDs. Make no mistake. The offense was off in the first half, but the offense was hardly on the field, making it hard to establish anything. The TOP in the first half was Baylor 22:21 to Texas Tech 7:39. That's no way to run a railroad and no way to get anything meaningful happening for an offense that was already get pushed around early by the Baylor D-Line. In fact, the Baylor D-Line may have made the Texas Tech O-line look as bad as anyone this year. That's saying a lot.
Sometimes you just need to focus on one thing, and right now Texas Tech's Joey McGuire and OC Zac Kittley have picked an odd hill to die on when it comes to using QBs. It's obvious that Morton is the best. That they insist on running "special packages" and saying "all three QBs will play" is growing old. It's not helping. It burned Texas Tech last night late in the third with the game at Baylor 24-17 and things really moving in Texas Tech's way. They put in Smith for a 4th down package. Great. It works as Brooks converts. For some insane reason, Smith stays in and throws a laser-beam interception on the next play. A brutal pass right to the defender. It had no shot. Why was he out there then? What was the point? Why take out the hot-hand in Morton then? It made no sense Saturday and less sense today as I type this. This staff must get over the QB thing and fast. I'm reminded of what would have happened in 1985 for Jerry Moore if he'd just have started Billy Joe Tolliver at the start of the year. The season and even Tolliver's progression would have been much better. The same thing comes to playing calling at times. Too many toys. Run game? Deep passes? Short passes? Screens? Draws? What is building on what? At too many times the Texas Tech offense seems to be a grab-bag of really cool plays on a dry-erase board with no connection to the game at the moment. Maybe just go with what works.
So, there's the quick take-aways for this week. As we said on Twitter, Texas Tech is still moving in the right direction under McGuire. That's what made last night so frustrating for some fans. Nothing about this season and last week made you think an effort like this was looming. But there it was. Growing pains? Maybe. Then again, maybe Baylor is still just that much farther along under Dave Aranda than Texas Tech is on the talent and culture front. Either way, Texas Tech still in good shape for a bowl game and to raise the bar in year one under McGuire. We look forward to your thoughts and comments and we'll see ya on the radio from 11-1 Monday on Talk 103.9 FM in Lubbock and ESPN 960 in San Angelo.
Hyatt