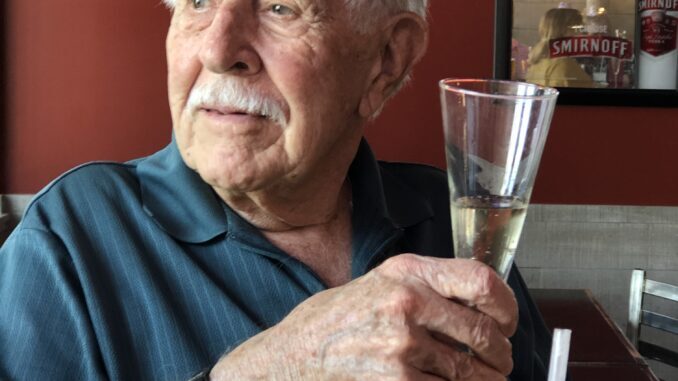 THE LEGEND OF LA LLORONA

La Llorona, The Crying Woman, is a well-known figure in the folklore of Mexico and the Southwest. She was a beautiful young woman with two children, who lived near a crystal-clear lake in the mountains. The children and her everyday responsibilities kept her very busy, but de- spite that she was a very lonely woman. One day a handsome young man noticed her, as she was making purchases in the local mercado. He found her to be captivating, and couldn't resist the temptation to approach her and strike up a conversation. As one might suppose, they had much to talk about, and before long they were sharing the secrets of their souls with each other. The young man then began to visit her at home, where they went for long walks by lakeside in the moonlight. They fell deeply in love with each other.
After a time, the young man decided to ask his beautiful lady to marry him. But, he said, it wasn't right that he should take on the responsibility for her two children. She would have to make other arrangements for them. What could she do? She had no other family or friends, no one who could care for them. In desperation, fearing she would lose the love of her life, she woke the sleeping children late at night and took them to the lake. There she placed them in the water, and held their heads down until they drowned. Then she went looking for her lover.

He saw her coming toward him, haggard and dripping wet, tears streaming down her face. "I have done what you wanted," she sobbed. "Now we can be married."

"I could never marry one who would do such a thing to her own children," he replied ici- ly, and walked away into the night, never to return.

In anguish, the young woman returned to the lake, but her children were no longer there. From that time until the present, she has walked the streets and alleys of the pueblos at night, still looking for her lost children. Many people claim to have heard La Llorona weeping in the shad- ows, and still others think they have seen her sorrowful figure, dressed all in black, peering yearningly into the windows of their homes at their children. There have been reports of a veiled woman who asks strangers, in ancient and beautifully accented Castellano, if they have seen her two lost children. She never waits for an answer, for she already knows it. Her punishment is to forever seek in unrequited misery, as she relives the anguish of her tragedy.
THE VISITOR
She stands alone Outside the frame
of my tiny
Bedroom window, And sees me Looking back at her. God.
It's the same one, The sad woman
I've seen before. She lingers there, Peering sadly, Reading me.
How can she
Know me?
what does she Think?
How strange She appears. Beauty,
In a way.
Sad, above all. Maybe looking For a certain Someone From the past. Why do I think I know her?
Something
In her eyes,
The way she
Clasps her hands Between her breasts, As if to ask,
Could you be The one I seek? I want to meet
Her gaze,
But I'm afraid. Does she have Some mystical Power? Unearthly being. If I look her way, Will she give me The mal de ojo?*
Mama says
I'm not a good girl, She says:
Be nice,
Be sweet,
Come home on time, Don't
Talk to boys.
Why
do you act
So strange?
You're just like
him.
You don't
Behave,
You'll turn out
Bad.
Now don't stay out Or she'll get you.
La maldita,*
La Llorona,
She's waiting
Out there
For girls like you. Don't blame me, I'm warning you!
How can she know? How can she feel what it's like
To be me,
To be fourteen, To have
*evil eye
*The accursed
These strange
And terrifying
And wonderful things Happening inside? She's old, Her life
is over,
She's not in touch. She couldn't Understand.
The lady
Still looks at me,
And I sense,
I know,
There's something
That she wants
To say.
Should I speak first,
Ask her?
I'm so afraid
Of what my Mama
Told me.
But she doesn't look
Like a bruja.* *witch Brujas have red eyes
And mumble
Evil curses on people.
She has
A melancholy look
And I must know
What makes her
cry.
To the window, Slowly,
Slowly,
I am drawn.
It's slightly open
To the evening air, And I hesitate, Reach for the frame. Gently,
My eyes
Never leaving
Her half-hidden face, I raise
the tiny window.
An inch,
Now two,
Don't hurry,
Another
Little pressure
And another.
It's open halfway and Still she remains. Enough for now.
I am almost faint With fear,
And my voice
Is trembling
As I speak.
Are you – The One? There is no Expression,
No sign
Of recognition. But I sense it. There!
A movement, Ever so slight, Did I see
Her head incline?
Yes, I'm sure
She understands.
Will you bring
Harm to me?
Please,
I'm so afraid.
Again, no voice,
But something.
A flicker in those
Sad and lustrous eyes. More tears?
A look that pleads?
This cannot be One to fear,
This one who cries At night.
Like me.
I feel a wave Of warmth.
A hot wind Blowing.
But the trees Behind the lady Are calm
And quiet. Like Sentries on guard. Can you
speak to me?
By now I'm sure She will not talk. Not the usual way. But still
The searching look, That expression
Of such anguish. This must be
La triste Llorona.*
Sorrowful lady, Do you know My name?
Do you know My secret?
Now her gaze Slowly lowers, I feel the focus On my body.
I know she sees My heart. Beyond.
Into my essence. Have I done
*The sad weeping woman
Wrong?
Can I tell you?
Will you understand My pain?
I told him
No.
It isn't right!
I fought.
I cried.
He's older
And so strong. Said he loved me, And my thoughts Were so Confused.
No one ever treated me
That way.
Told me I was Nice.
And pretty. Promised he'd Take care of me.
Her eyes
Now half closed
She listens
More intently,
See her expression, Hard and angry.
He's gone away now. A job up North. Have you
Lost someone too? Head nods slowly, Sadly.
Hands clenching, Unclenching.
What shall I do now, Mother?
I mean,
I have, you know,
This problem.
The look says She sees, Understands. Tell me
What to do.
Slowly
She holds out
Her hands.
I should come With you?
Into the night? Can it be me
You want?
Now the look, Piercing. Demanding.
You mean,
You would take it, And then?
I would be free
Of my trouble? Santa Madre, It all sounds so easy. Your lost one Returned, And what of me? I can be A girl again, You say. I'll go To the dance. I'll have My quinceañera. I'll even Graduate?
And maybe he'll Come
For me.
*Holy Mother
*Fifteenth birthday celebration
Will you
Bring her
Back
To see me?
The hollow eyes, The burning eyes Say
Lo hecho,
Hecho.* What is done, is done Lo perdido, Perdido. *What is lost, is lost
I must have Time
To think. To plan.
To pray.
Will there be Pain? Agonizing. Will I
Miss her? Incredibly. Holy Mother, Must I bear The shame? Eternally.
No time,
You say? Decide
Right away? My heart is Torn in pieces. And you, Cold and Heartless one. How can you Be so cruel? Selfish.
I know
Your story.
You wanted him,
Your happiness. Desperate
For the here, The now. Destroyed
Your tomorrow.
Mama
Is right, and I'm no good To anyone. Can I be
Good
For me?
For her?
For tomorrow? Tell me, Lady, In your sorrow, What is
Tomorrow?
She moves.
The face,
Now twisted. The eyes, Empty, Desolate. Hands clutching Something, Nothing,
To her breast.
She moves.
A cold wind Through me. Blowing from The trees, Now bending, Beckoning. An army of The agonized.
She moves,
And I must close The window. Quickly!
There, it is Done.
And now She drifts Away. Black dress Blowing
In the wind, The sharp,
The piercing Wind. The Whirling wind.
Gone, into the Darkness. Again I am Alone.
With my thoughts. With my dreams. With my Tomorrow.
George Thatcher, 2022
George is an American Bad Ass. He grew up in Jersey, flew B-52s in Vietnam, taught English, Spanish and other languages to children around the world, makes his own salsa, has been known to enjoy a beer or two and has called Lubbock home for a few years, just to entertain the locals. Welcome to Raiderland, Major. We are going to feature some of his writings going forward. Some new, some old. Some rhyme, some don't. When it comes to George, there's no box. So… enjoy our friend and enjoy his writings! – Hyatt