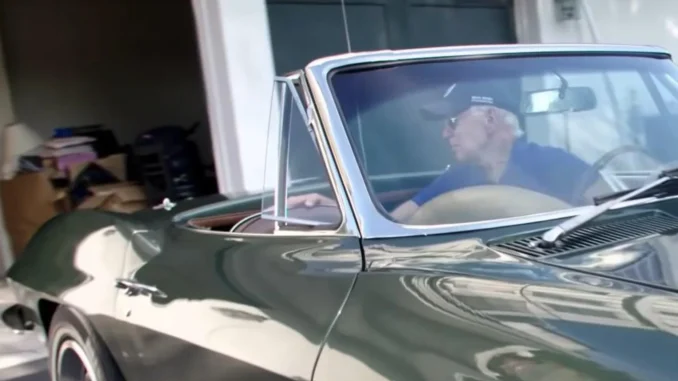 Brought to you in part by Domino's Pizza and Dominos.com !
5 Things We Know On A Sunday
At a certain point in your life, rediscovering an old shirt in the back of your closet is just as good as getting a new shirt. I've long been at that point in my life. . .
RFD TV shows the old Mutual of Omaha Wild Kingdom shows on weekend nights. I love even just watching a segment. No telling how many episodes of those we watched as kids in science or biology classes. Watching the old shows, it reminds me that Marlin Perkins got to do all the fun stuff and was always way behind the danger while Jim Fowler gut stuck rasslin' snakes and trying to get an angry rhino out of a net every other week. I don't think they liked each other. . . By the way, RFD TV is one of the best channels out there.
Top 3 Things Also Found In President Biden's Garage: No.3. Keith Olbermann's credibility, sanity and both viewers who watch what he does now. No.2. One box marked, " Joe Biden's WWII medals and uniform". No.1. A letter from President Jimmy Carter telling Biden,"Dear Joe, I'm thankful I lived long enough to see someone make me look good!".
George Strait never recorded a better song than, "Chill Of An Early Fall". In fact, that whole album, his 11th studio work; might just be his best ever.
Lubbock's biggest problem is the folks who continue to live in Lubbock who don't like Lubbock. Sadly, some of these same folks are some of the most involved people in politics, boards, and community organizations. . .
Hyatt