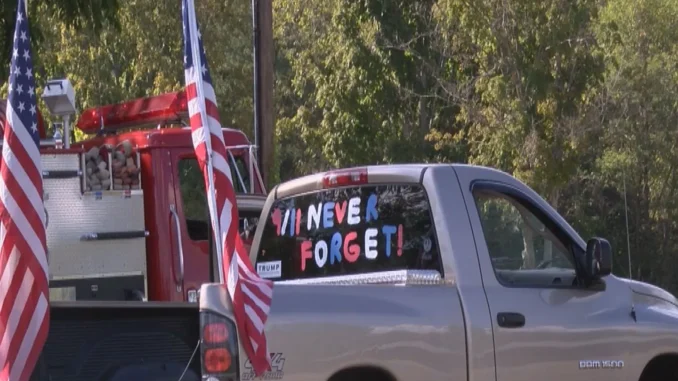 Brought to you in part by The Shropshire Agency in Lubbock. They're bold and independent, just like West Texans.

5 Things We Know On A Sunday
We've got our first real dose of cool, rainy weather coming our way this week to West Texas. It'll will spark much anticipation of fall and all things glorious about the said season around these parts. Heck, my own son's school is having their Homecoming game this week. That's barely time for you to start school dating someone, break-up, and then find another date for Homecoming. Fall is here… So with that in mind, let us remind you of a few things. Pumpkin Spice is not a real thing. When they spray cotton defoliant it's gonna wreck your sinuses. It's never too early to decorate for Christmas if it makes you happy. It's acceptable to have queso every Sunday watching NFL from here on out and the Dallas Cowboys will let you down. Again. Welcome back Fall.
I appreciate and applaud the counties in Texas who make it a point to always have great roads for the first mile or two when you enter said county. It's always smooth and well-paved, freshly painted and might even have a friendly rest-stop that's moderately snake and hobo-free there. It's like a middle-finger to the county next to them. "Hey, Welcome To ___ County. ___ County's Roads Suck!". Texas Pride. Drive Texas Friendly.
Top 3 Songs Every Great Texas High School Band Should Be Able To Play: No.3 "We Got The Beat", The Go-Gos. No.2. "Smoke On The Water", Deep Purple. No. 1. "Joy To The World", Three Dog Night. If they can't play at least one of these songs, they should not be allowed to participate in state marching competitions. This is fact.
What most folks think is fact these days is opinion and what a lot of folks think is someone's opinion is fact. It's a wonder Americans can even have a conversation with each other. Come to think of it, most can't. . .
For the most part, folks who drove around 22 years ago this week with "Never Forget" shoe-polished on their truck window…they've seemed to have forgotten. Time does that for sure. It tempers emotion and cools fires. Unfortunately, it also allows a people to go back and find themselves exactly where they were and in the same position they were in as a country, before they said, "Never Forget". We are that country today. Sadly.
Hyatt