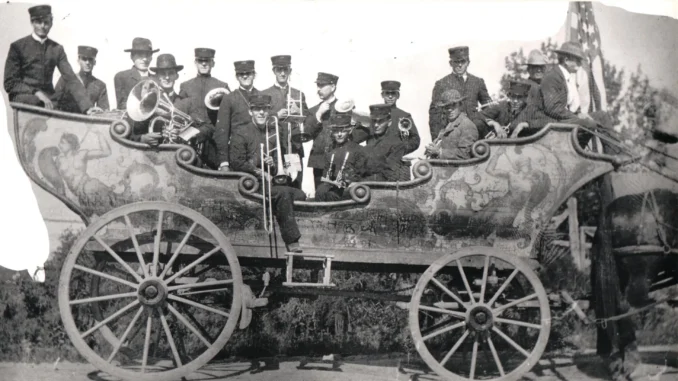 Presented by Pete's Tire Service in Ropesville, Texas. Roadside assistance and much more for our folks around the South Plains. Big or small, Pete's is equipped to handle your tire needs. True pros and great people. Keep their number handle if you work or travel around the the Lubbock area!

Happy Wednesday, y'all! Still cool and wet around West Texas this morning. You'd think the South Plains Fair was in town this week the way the weather has been, but we checked and no signs of Charlie Pride anywhere around Lubbock, so it must not be Fair Week.
For those wondering, most of today's column has been put together while waiting on hold with my bank for a fraud alert. If anyone thought they saw me in Northern California last night trying to buy high-end computer equipment, I assure you, it wasn't me. Thankfully my call was important to them and even though they were experiencing long-wait times, I wasn't able to actually finish all of the column while on hold. for there's that!
Let's get this day rolling.
Bandwagon Wednesday
Created by a listener to the show, it's simply a great way to let folks what you're supporting this week, what you're in to and what you don't want to have anything to do with. So, what are you On/Off this week?
On: The aforementioned cool weather. After much discussion with friends and high-level West Texas thinkers; we've decided to Power Rank the seasons for the Lubbock Area. 1. Fall. It's about as good as it gets. 2.Mid to Late Spring. Getting warmer, lots of solid days. Wind an issue obviously. 3. Winter. The older I get the easier it seems to be to warm up than it is to cool down. Colder weather seems to invigorate me more now. 4. Summer. Maybe it's recency bias, but summer heat now makes me want to take about a 2.75 month long nap. Again. Power Rankings for West Texas only.
On: The new LED lights at Jones Stadium. For once, this may be a change and and upgrade in fan experience that was even better than most expected. Now, the Goin' Band with the Lights. More of that synchronized like an awesome Christmas light show.
Off: Folks who think turn lanes are merge lanes and drive down 200 yards in them. All I can do not to intentionally wreck them. I need a junk car with no insurance please. I'd be dangerous.
Off: Seeing folks in masks again. Folks, they don't work. Stop it. Get counseling, get help, but please, stop. Then again, it does help identify those to stay away from, so maybe it has an upside.
Raiderland Hot-Links
We're still having some posting issues on these this week. We will fight through it and give you what we can. Looking into ways to make it easier. Pretty sure it's a WordPress thing right now. Either way, enjoy what we post and if you come across something during the day, link to it in our comments and we will share it the next day. See y'all around 6:30ish tonight for the Daily Broadcast. We will have #AskCoachHyatt segment for you as well as Bandwagons and Texas Tech football topics.
You're not helping, Tommy!
https://www.on3.com/nil/news/senator-tommy-tuberville-timetable-nil-bill-state-college-football-ncaa-charlie-baker/
Here's a double-dose of football from 1993!