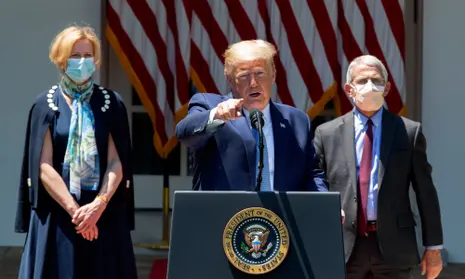 Brought to you in part by The Shropshire Agency in Lubbock. Independent, just like West Texans!

Happy Thursday y'all!
The week in West Texas continues to rock along with temps in the low 70s and plenty of cloud cover and some nice rains. It's a great break from the summer and even though we'll moderate out over the next couple of days to a "normal" early fall pattern, that's fine by me. We needed a change in the weather and got it. Amazing what it does for folks moods and attitudes. Of course somewhere, someone is missing the sun, so we get it.
Plenty of things to get to as the day goes along. We'll have some trends and numbers to pay attention to tonight on the Daily Broadcast for Texas Tech vs. Tarleton St. While it should be an easy win, there are a couple of things that might be useful going forward. Maybe. We've got Either/Or Questions too so let's get to it.
Either/Or Thursday
Life usually isn't black and white, but on Thursdays it is in Raiderland. We give you two things to choose from and you've got to pick a side. No namby and or pamby maybe around here. One sports, one non-sports. As always, justify your answers in the comment section.
Texas Tech Football will wear a quasi-Donny Anderson Era Throwback uniform this weekend. It's a darn good look and nearly the Perfect Texas Tech uniform. Nearly. So today we ask you this:
Who wore it better? Either Donny Anderson, OR Elmer "The Great" Tarbox?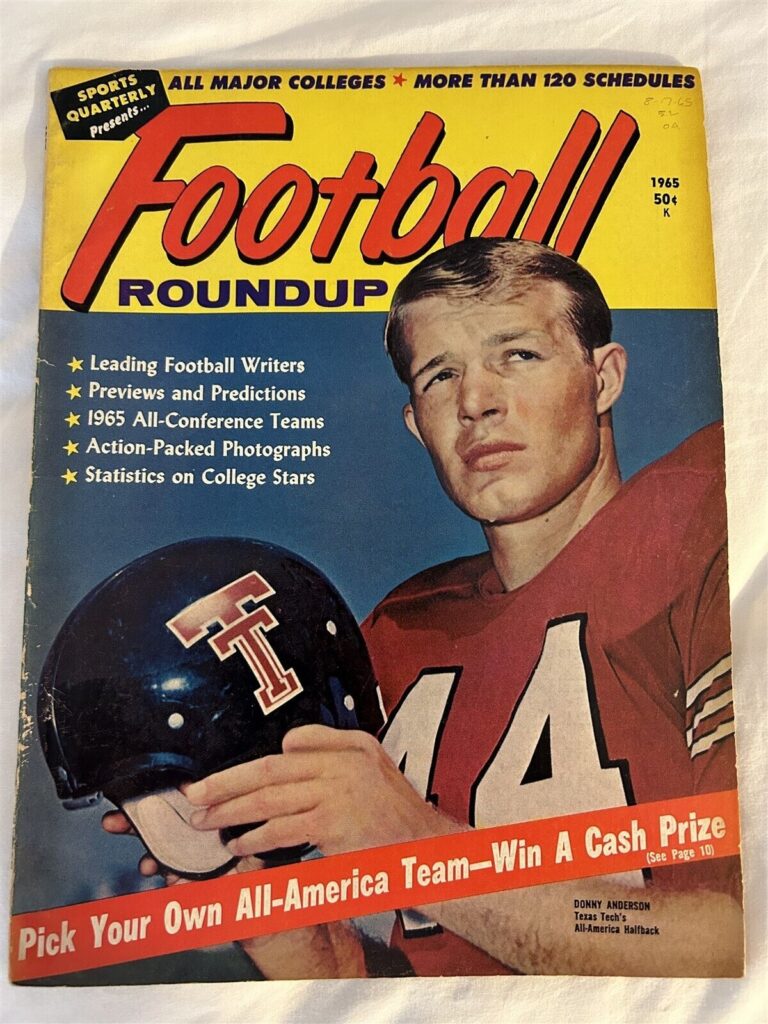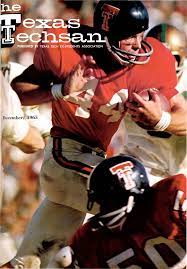 Or Elmer The Great!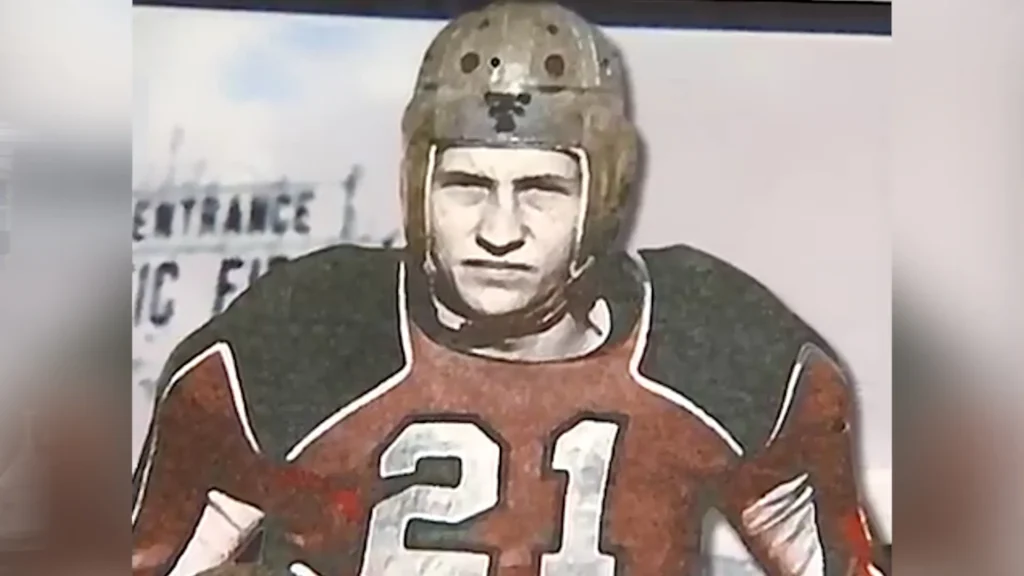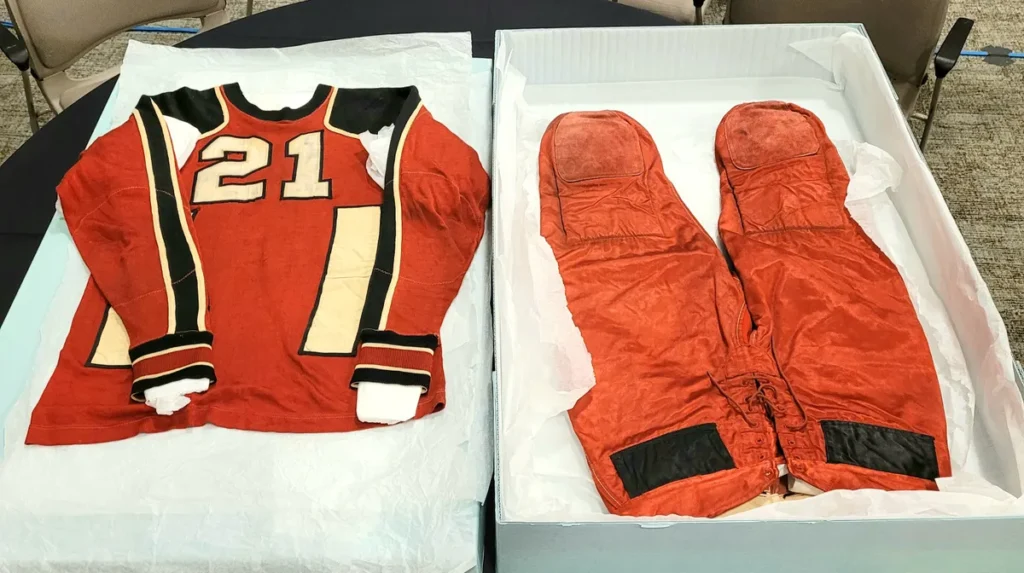 So, which Red Raider great Wore It Better?
For our second Either/Or Question this week we go right to the headlines. We found out Wednesday afternoon Texas Tech University Health Science Center was hiring one of the most divisive figures in recent memory, Dr. Deborah Birx – former lead Corona Virus response advisor for President Donald Trump. To say she is polarizing is a compliment given what we know know about how the government officials operated in 2020 and beyond. . . So we ask good Texas Tech folks this:
What would be a more polarizing hire for you as a Red Raider? Either Dr. Birx to TTUHSC, OR if Texas Tech University hired current Biden White House Press Secretary Karine Jean-Pierre to teach journalism in the School of Mass Comm?
Which hire would make you question the purpose and ideals of your school more? Giving money to Birx or Jean-Pierre? As always, we look forward to your comments.
Raiderland Hot-Links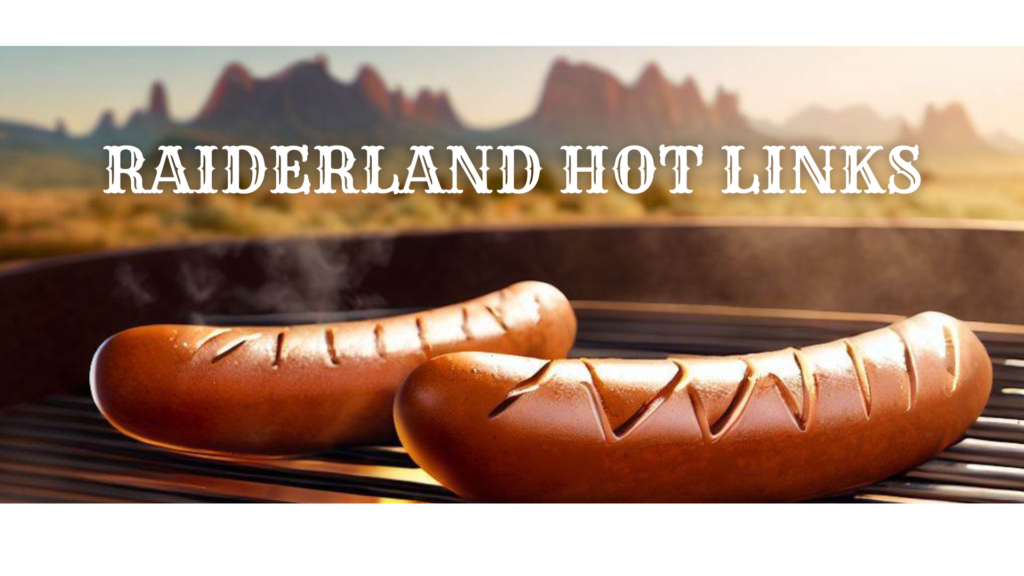 Each morning we bring you some interesting and cool stories and links from around West Texas and beyond. We figure if we like it, you will too. This week we're having trouble loading some links on the site, so it's taking a while. One reason why this post is delayed this morning. Forgive us! We're working hard for you. If you see something you love during the day, post it here for all of Raiderland to enjoy! See y'all tonight around 6:30ish for the Daily Broadcast, live on Twitter X, YouTube and Facebook.
Good read here on Texas Tech Football recruiting process from The Athletic. The rise of the CFB GM