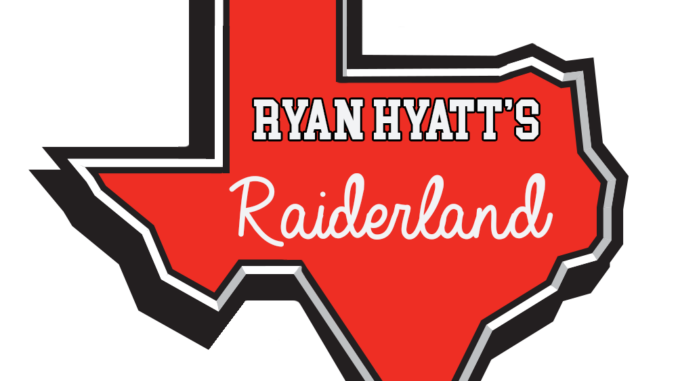 Brought to you in part by The Shropshire Agency and Kyle Rogers at REMAX Realty. Local folks doing great things for local folks!
HAPPY THANKSGIVING FROM RAIDERLAND!
It's really easy these days to think there's not much to be thankful for. . .
From Coronavirus junk to inflation, frustrations politics out of Washington D.C. and even you own hometown; it's easy to get beaten down these days just by turning on the news. I know. I'm guilty myself. I allow the narrative to impact me and how I relate to folks every day. I violate one of my own rules which is to "create my own weather". These days, it's easy to let other folks determine your weather.
Well, the weather is about to get even better in Raiderland….
Today, I want to take a moment to thank all of y'all for being a great part of what we do in Raiderland.
Because of y'all we are in a position now to grow, to expand, to add great talented writers and broadcasters and to create even more content for folks who love West Texas, Texas Tech and what we're about. It couldn't have happened without a lot of y'all watching, listening, commenting, sharing and help us grow.
To be sure, it could not have happened without the contributions of many talented folks. I want to Thank Travis Cram for believing in what we do and sticking with us. David Collier for being willing to actually put me on air on TV and then hang with us here. Allen Corbin for his depth of writing. Scott Fitzgerald for doing… well, nothing much, but he's a damn valuable player. Chad Hasty for doing a podcast that nearly got us sued. Rob Breaux for helping us grow the radio side of Raiderland with his immense talent and creative bent.
I'm leaving out some folks I'm sure.
So, as we get ready for Thanksgiving, I want y'all to know that Ryan Hyatt's Raiderland is about to take a Great Leap Forward with enhanced content and much more of what we hope y'all will enjoy.
You'll begin seeing some new faces here starting in December and our roster of contributors will only grow.
I can't tell all of you how much I appreciate you letting me have a job that really isn't a job.
So, Thank You.
Thank you all from all of us in Raiderland!
Enjoy some pie and remember… Turkey sucks!
Hyatt