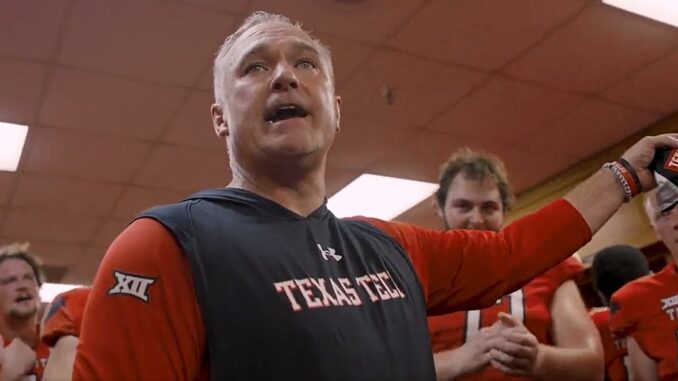 Brought to you in part by Lifts West in Red River, New Mexicos. The snow is falling and the mountains are calling. Give our friend Billy a holler at Lifts West and book your next getaway today!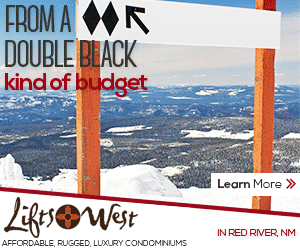 3 Questions For Texas Tech Fans
Where are you on Joey-Lytics right now? We've seen it work and not work. We've seen it give you a shot to beat Texas and we've seen it blow-up in several other games on the road. The "going for it" mentality, based on charts, stats and numbers…are you all in or not? For now it seems like Joey McGuire is all-in on the metrics, no matter what. The chart says do it, the Red Raiders do it.
What's the offensive philosophy for Texas Tech right now under Joey McGuire and Zach Kittley? I don't know. I'm hoping you can tell me. McGuire said Texas Tech would play complimentary football. Is this what you expected? Is the offense held hostage by talent, depth, experience or injuries? Are we even seeing now what the offense will be in the future? I don't know. I do know one thing. Texas Tech should never run an option play with Behren Morton again. Ever.
Do you think Texas Tech can get bowl eligible with two more wins? I do. With Tyler Shough or Donavon Smith, Texas Tech should be able to beat Kansas, Iowa State and Oklahoma. Maybe not all three, but two of them for sure. The expectation before the year was Texas Tech going to a bowl. That's the minimum expectation in college football. If you don't, review everything about your program, every time. First year coach or not. So, does Texas Tech make a bowl or not.
Always appreciate y'all texting into the radio show and being a part of what we do here on the site. Voice a little rough tonight so we thought we'd take a night off the Daily Broadcast and put the pressure on y'all to respond. Don't let me down! Fire away here on the site and then share this on Social Media with you Texas Tech friends who don't get near enough coverage where they live on the Red Raiders. See y'all Tuesday from 11- 1 on Talk 103.9 FM in Lubbock and ESPN 960 in San Angelo. Get the app and listen anywhere you call Raiderland!
Hyatt