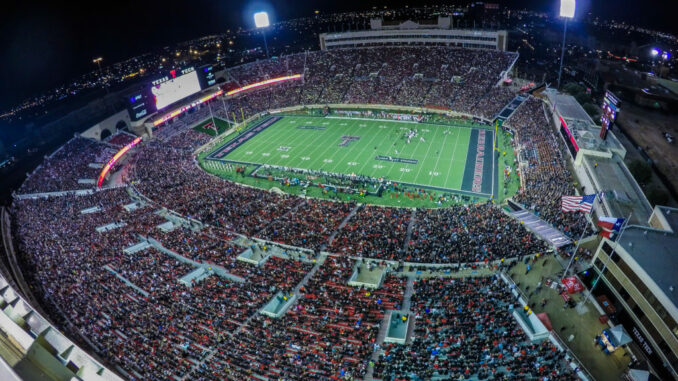 Brought to you in part by McAlpin Chiropractic in Lubbock. Great Red Raiders, Fine West Texans!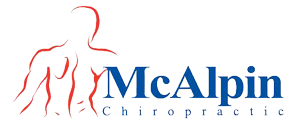 So, what did we really learn Saturday night about the Joey McGuire Red Raiders in Texas Tech's 63-10 demolishing of Murray State?
Not a lot and maybe a lot.
And that describes most FBS vs FCS games. Sometimes you only learn negatives like the last two years for Texas Tech against HBU and SFA…
For Texas Tech this year, it was different, and that may be the biggest take-away from the game.
Texas Tech made an inferior opponent look that way for the first time since 2018 when they crushed Lamar, a team, not a guy. Texas Tech show a physical and talent gap last night and that's huge. Tech needed a win like that to show a payoff to the players and fans that the McGuire Era is different. Several folks in the stands commented on social media Saturday night that it felt different.
It needed to.
As far as what happened on the field, obviously the shoulder injury to QB Tyler Shough takes precedence. If he can't go, as solid QB room gets a lot thinner. Donovan Smith looked fine, nailing open receivers and showing a mature presence. Behren Morton looked like a distant third in the QB battle, and that's what you'd expect for a younger QB. Right now though, gotta think this is Smith's offense going into Houston.
As for style, again, hard to take much from the game against a weak opponent but safe to say Texas Tech will play with great tempo under McGuire and Kittley. Not too fast, but rather with pace and urgency. A flea-flicker on the first play also sent a message that things are different around here now. The O-line did what it should last night and Tech spread the ball around to 14 different receivers. Some teams don't do that in a month. The run game with Taj Brooks and SirRodrick Thompson excelled both on the ground and with some receptions as well. Run/Pass mix was good, but again, the 4th quarter and most of the second half skews how normal play-calling might go.
The Texas Tech defensive controlled the game from the get-go. Clearly more physical and athletic and it show. Minus a couple of busts on play-ground plays on deep balls, Texas Tech did about all you can do defensively in 2022 college football. Everything is designed by rule to help the offense. Tech showed different looks, generated pressure in base front and played multiple guys. Tech defense would have been better served in a full-contact scrimmage with the Tech offense… But, they did get to work on real-time substitution packages and calls that can't be simulated in practice. Lots to like going into Houston but the Cougars are a different breed of cat. No matter how close that UTSA game was…
Overall, Texas Tech fans should be very pleased with the effort, the energy, the aggression and the pretty crisply played game for an early season route.
Perhaps the biggest question going forward for Texas Tech?
Is Fearless Champion completely retired or is the horse "Gronk-Retired"? It could become an issue going forward. And yes, I'm still underwhelmed by the name Centennial Champion. He'll always be Midnight Buzz to me!
We'll be live Monday on radio from 11-1 on Talk 103.9 FM in Lubbock and ESPN 960 in San Angelo recapping the game and more with Rob Breaux. Download the apps and listen wherever you call Raiderland home.
Hyatt