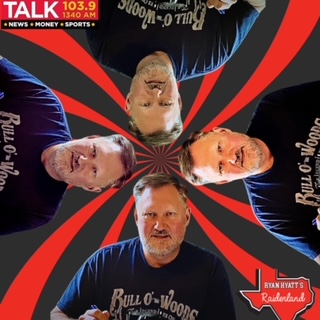 Brought to you by McAlpin Chiropractic in Lubbock!
3 Things We Know On A Thursday
Love him or hate him, Tiger Woods is the toughest competitor in sports over the last 25 years. No one comes close. Not Michael Jordan. Not Tom Brady. His off-course foibles are many, but his on-course exploits are amazing. Is he the greatest golfer of all-time? No. I give that still to Jack Nicklaus. Is Tiger the ultimate competitor in golf? Yep. To do what he did today at The Masters defies logic. His age, his injuries and the nature of the course conditions, none of that should have happened. But it did. Greatness.
I had a turkey sausage frozen breakfast burrito this week. I liked it. It was pretty decent. Not sure what I'm supposed to do, but heaven help me, I bought more of them today. I think this means my wife needs to start cooking some amazing breakfast meals for me, right? I can't be allowed to go down the frozen turkey sausage burrito road, can I? What's next? Vegan breakfast bowls? Oatmeal?
If the best interest of Texas Tech going forward is to have a strong voice for Texas Tech as the new commissioner of the Big 12, are you willing to give up Kirby Hocutt as the next commissioner of the league? If the Big 12 isn't solid, can Texas Tech be solid going forward? Is it in Texas Tech's best interest to have a man like Hocutt as Big 12 Commish? Answer. Yes. Listen to our interview with Texas Tech President Dr. Lawrence Schovanec from our show today about the search for a new commissioner, Hocutt's candidacy and more. Good stuff. Listen here: https://theraiderland.com/raiderland-radio-podcast-texas-tech-president-dr-lawrence-schovanec-on-the-search-for-new-big-12-commissioner-is-tech-a-d-kirby-hocut-a-candidate-whats-the-job-description-what-role-wil/
Post your comments below and then share with some friends. See y'all on radio Friday from 11-1 on Talk 103.9 FM in Lubbock and ESPN 960 in San Angelo. Want our show where you live? Let us know! We deliver!
Hyatt