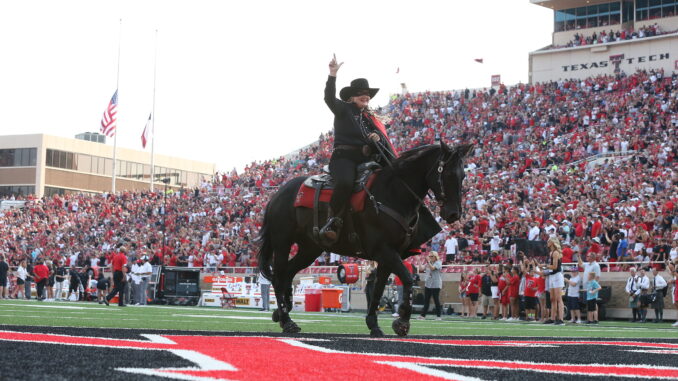 Brought to you in part by Boot City.

Happy Tuesday, even if it feel like Monday!
Tuesday's Best
Each Tuesday we'll give you a topic or category and then ask you for your two favorite examples. Sometimes it'll be sports, sometimes not. Here's this week's topic:
Tell us about the Two Best Texas Tech Football regular season non-conference wins you've experienced In Person! This will also tell us a little bit about how scheduling has changed over the decades… Good Luck.
Best Thing I Ever Ate
Hat Tip to the Cooking Channel. A staple and still one of my favorite shows is "Best Thing I Ever Ate" where the hosts go through their favorite dishes and places. Loved doing that on the old radio show. Now we do it here on Tuesday. This week we want to know: What's The Best Sports Bar You've Ever Been To?
It's that time of year. Many of y'all will be looking to take in some Texas Tech Football this season at your favorite places when you're not at the home theater. So, what's the Greatest Sports Bar you've been to and what made it different. Atmosphere? Food? Drink? Staff? You get the idea.
Raiderland Hot-Links
Every morning we try and bring you a few interesting things fro around the internet. Some sports, some not. We figure if we like it, y'all might like it. As always, your contributions are welcome, just post a link in the comments below. Have a great Monday/Tuesday and we'll see you around 6:30ish on the Daily Broadcast tonight!
https://www.facebook.com/plugins/post.php?href=https%3A%2F%2Fwww.facebook.com%2FHistoryshortcutvideo%2Fposts%2Fpfbid0QLKyVPWaLHozDyGDjDrQ7KudETk4SdUbf4HavA6mvoFytRS4p3jsk7rChWYZnxEEl&show_text=true&width=500