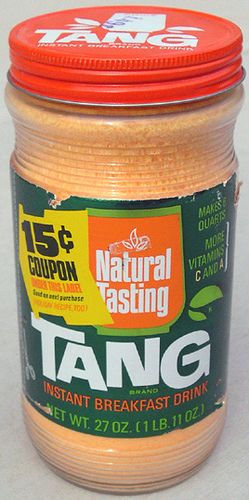 5 Things We Know On A Sunday
For some reason, I've been wanting to have a big glass of Tang for the last several days . . .
I'm convinced that America would be a better place if every person read "Where The Red Fern Grows", "The Outsiders", "The Hitchhikers Guide To The Galaxy" and "Lonesome Dove" once in their life. At least then we could all find some common ground and be able to have a conversation about something. Every day in America, we lose more and more shared experiences. That ain't good.
You'd think peanut butter crackers would be the best, but those cheese crackers with peanut butter are actually much better. Anything else though and the cracker folks are just trying to hard.
About fifteen times a week I'll hear my Dad's voice jump out of my throat when I'm talking to my son or even other folks. At first, it startled me. Now, I figure that's just the way things go. Still, I wish I could ask my Dad what it was like the first time he sounded like my "Daddy Jim". Had to imagine your Dad sounding like your Grand Dad, but I reckon that's the way things go. Now, close that refrigerator door and make up your mind what you want. Ain't nothing changing in there!
Instead of "Take Your Child To Work Day" we'd probably all be better off if there were a "Take Your Parents To School Day". Might be amazed at what we can learn from kids and what we can do to make our schools even better. We've probably been doing things backwards for years on this deal!
Hyatt