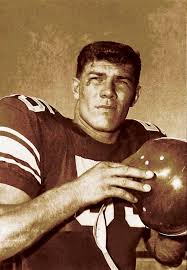 55. 44. 81.
Those are the three numbers Texas Tech football has retired over the years.
E.J. Holub. Donny Anderson. Dave Parks.
All three are more than worthy.
If you were in charge of Texas Tech football, which number would you retire next? Who would you honor? Which player deserves it and why?
So, at least for this day – you are in charge!
Post below and then share this on your Facebook or Twitter pages and let's grow Raiderland!